Scores
Abstract ordering structures derived from bodily functions, music and financial markets are central to this series of films, taking them as the determining force in either scoring the shape of the works themselves or exploring the way that they might shape our lives.
  Benjamin Cook  
Find out about the 59th BFI London Film Festival Experimenta Seminar.
Off Camera Dialogue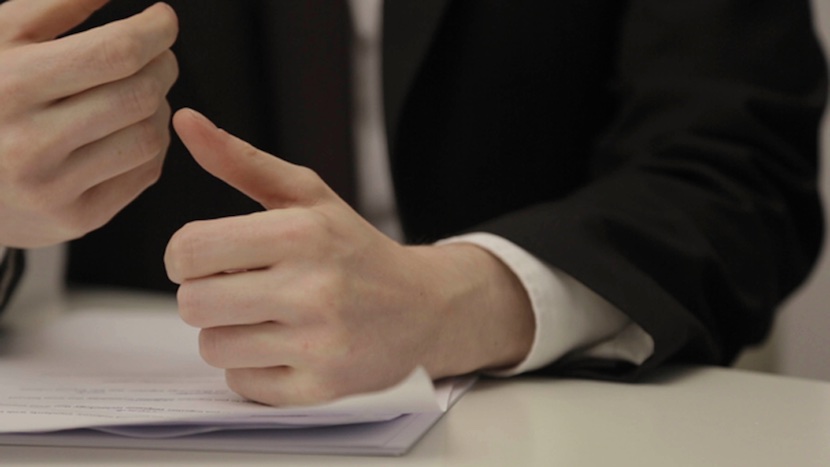 Director Cally Spooner
UK 2014
6 mins
Recalling a marketing practice whereby the voice and words of employees are coached, tweaked and scored to the point of musical crescendo to produce a smoother corporate image.
Crippled Symmetries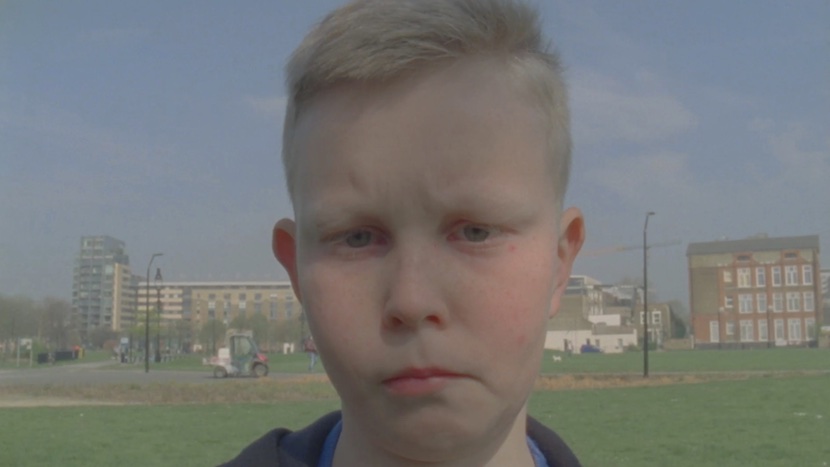 Director Beatrice Gibson
UK 2015
35 mins
Taking as its starting point American modernist William Gaddis' epic experimental novel, JR, Crippled Symmetries meditates on questions of indeterminate value and what it means to grow up in a society beset by abstraction.
Live to Live
Vivir para vivir
Director Laida Lertxundi
USA-Spain 2015
11 mins
A series of physical processes, from heartbeat to orgasm, are translated to image and sound. These processes turn the body into a space of production and their measurements provide structures for the film.
As Far as I Know (Devotion Gradient)
Director Phil Coy
UK 2015
16 mins
A scene from François Truffaut's film Fahrenheit 451 is reimagined as the autonomous and distracted contemporary commuter experience of ubiquitous mobile device use, visually re-scored in real time with a live performance by a choir.
Total running time 68 mins