La Sapienza
This witty, contemplative fable of a couple in search of inspiration among the Baroque architecture of Italy is the latest film from Eugène Green.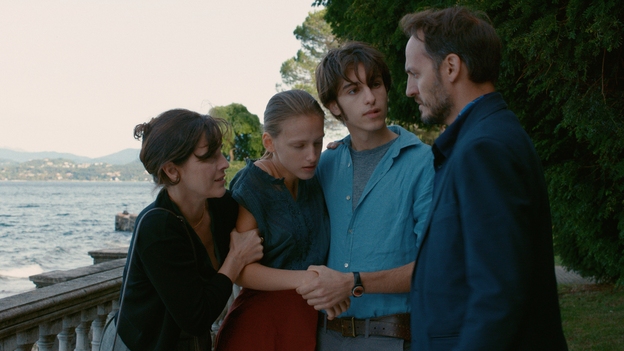 Open image gallery
Director Eugène Green
Producers Martine de Clermont-Tonnerre, Alessandro Borrelli
Screenwriter Eugène Green
With Fabrizio Rongione, Christelle Prot Landman, Ludovico Succio
France-Italy

2014

107 mins
Sales La Sarraz Pictures srl
Faced with the prospect of compromise on his latest project, disillusioned architect Alexandre (Dardennes regular Fabrizio Rongione) decides instead to travel to Italy with his psychoanalyst wife Aliénor (Christelle Prot), hoping to rekindle their relationship and to rediscover the roots of his inspiration in the Baroque architecture of Borromini and others. There, they meet a young brother and sister who, in the course of their respective travels, educate the couple just as much as the older pair teach them. Writer-director Eugène Green (The Living World, The Portuguese Nun) has developed one of the most distinctive styles and discourses in contemporary French cinema, drawing inspiration from Baroque music, art and theatre alike. This typically stately, witty and contemplative journey once again confronts past and present to teasing effect, in an arrestingly simple, yet thematically rich essay on buildings, music, love and wisdom (the meaning of sapienza), elegantly photographed as ever by Raphaël O'Byrne.
Jonathan Romney