Sacro Gra
This picaresque and insightful doc about the people living around Rome's Ring Road is the winner of this year Golden Lion at the Venice Film Festival.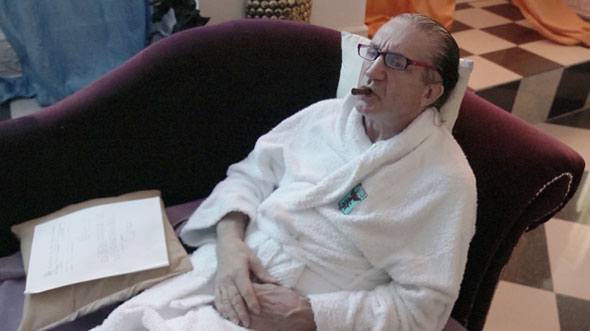 Image gallery
Director-Screenwriter Gianfranco Rosi
Producer Dario Zont
Italy

2013

93 mins
Sales Doc & Film International
Winner of the Golden Lion, the top Award of The Venice Film Festival, Sacro Gra is a picaresque, slyly humorous revealing and insightful documentary about the people and places that populate the areas surrounding Rome's Ring Road. Combining a deceptively simple verité style with luminous cinematography, acclaimed Documentarist Gianfranco Rosi (Boatmen, Below Sea Level) introduces us to a gallery of fascinating characters, their work, their homes and their various intriguing personalities through the different phases of day and night-time hours. A nobleman down on his luck, a paramedic having a hellish night, a transvestite prostitute wearily picking up clients, a botanist trying to save palm trees from insect infestation and an eel fisherman with his Ukranian wife working the River Tiber are just some of the people who combine to give us a fascinating portrait of modern Italian life on the outskirts of Rome.
Adrian Wootton