Room
Jack and Ma live in Room. Now Jack is five-years old he discovers there may be more to the world.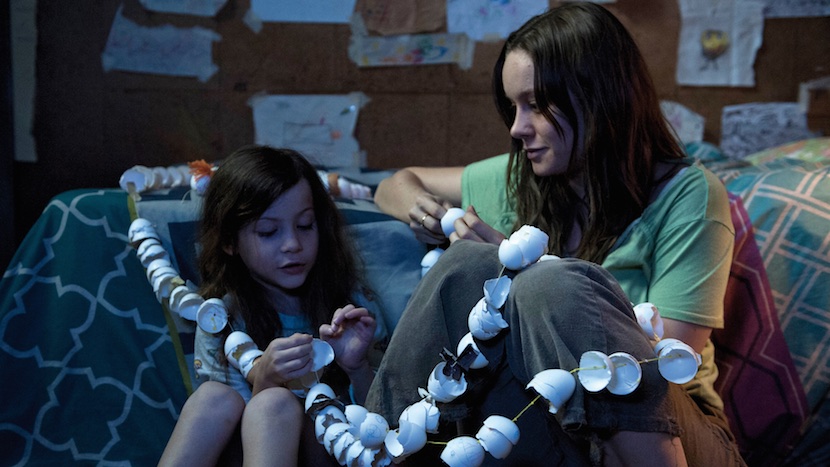 Director Lenny Abrahamson
Producers Ed Guiney, David Gross
Screenwriter Emma Donoghue
With Brie Larson, Jacob Tremblay, Joan Allen
Canada-Ireland 2015
118 mins
UK distribution STUDIOCANAL
Bed, Lamp, Skylight, Rug... These are the things that five-year-old Jack's physical world is comprised of. He may have been trapped in an 11-square-foot room since his birth, but he doesn't see it that way, as the world outside the room doesn't exist for him. Ma, for whom their captivity is a very real concept, is absolutely determined to raise him properly, employing all the care and imagination she can muster to keep Jack educated, healthy and happy. But when a window of escape suddenly presents itself, Jack is thrust into an entirely new understanding of the world. Adapted by Emma Donoghue from her own 2010 bestseller, Room remains tethered to Jack's perspective, while Brie Larson makes good on her Short Term 12 (LFF2013) promise with a stunning performance that steers the mother-son relationship clear of cloying sentimentality. Director Lenny Abrahamson (Frank, What Richard Did, Garage, Adam and Paul) continues his eclectic run of projects, transforming the challenge of filming within a tiny, confined space into an opportunity for visual invention. Boasting a fascinating central female character, Room is a wholly cinematic and moving experience that muses on life in captivity, the resilience of young minds and the bonds of parenthood.
Kate Taylor