The Romantic Exiles
Los exiliados románticos
A trio of Spanish dreamers head to Paris in a camper van in search of adventures in this delightfully ironic Rohmer-infused feature.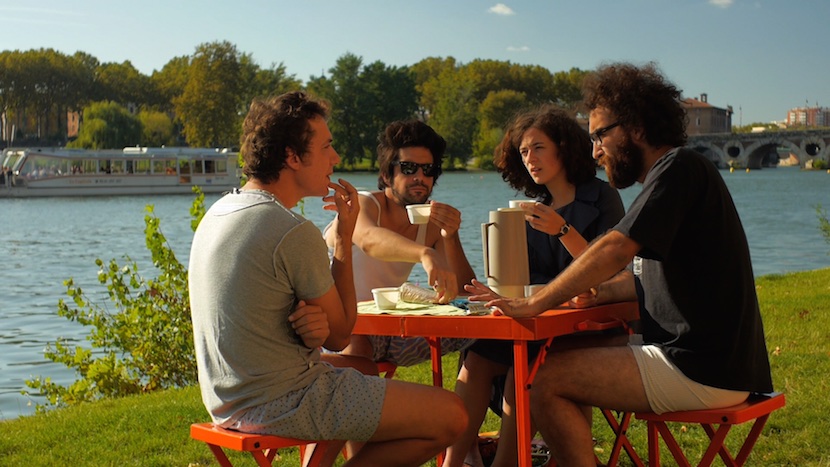 Director Jonás Trueba
Producer Javier Lafuente
Screenwriter Jonás Trueba
With Vito Sanz, Francesco Carril, Luis E Parés
Spain 2015
70 mins
Production company Los ilusos films
Luis, Vito and Fran are a trio of Spanish dreamers. They're headed to Paris in a camper van borrowed from a family friend to search of love and adventure. En route, they ruminate and philosophise, joke around and listen to music. Each is forced to confront some truth about themselves, as well as their attitudes to life and love – particularly in balancing the desire for romantic idealism with the realities of compromise. Jonás Trueba returns to the emotional terrain of his award-winning The Wishful Thinkers (LFF2013) with a glorious Rohmer-infused coming of age narrative which gently challenges a romantic ethos that appears anything but passé. A work of imaginative dexterity, The Romantic Exiles is an engaging celebration of the restless spirit that drives the three men and a playful contemplation of culture's role in helping us make sense of life's absurdities.
Maria Delgado
Image gallery