The Rehearsal
Alison Maclean (Jesus' Son and Crush) works from Eleanor Catton's debut novel to deliver an intimate film about New Zealand drama students struggling to juggle life and coursework.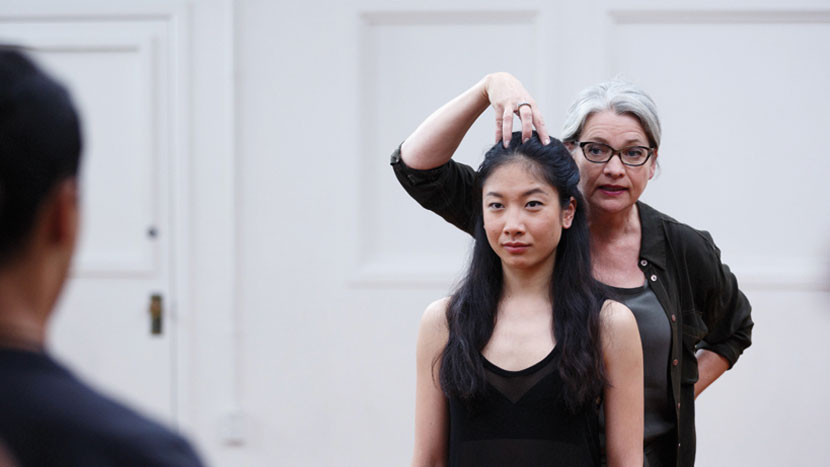 Dir Alison Maclean
Prod Bridget Ikin, Trevor Haysom
Scr Alison Maclean, Emily Perkins
With James Rolleston, Kerry Fox, Alice Englert, Ella Edward
New Zealand 2016
102min
Sales Mongrel International
These members of the filmmaking team are expected to attend the festival:
Kerry Fox, Actor; Alison Maclean, Director
See the full list of visiting festival guests. Please note that we can't guarantee guest attendance at any particular screening.
Alison Maclean's (Jesus' Son, Crush) adaptation of The Luminaries author Eleanor Catton's debut novel is an engrossing drama set amongst a group of young actors struggling to meet expectations at a top drama school. Freewheeling in its approach to their lives and study, the film follows Stanley (James Rolleston, The Dead Lands), a young man of Maori descent who surreptitiously mines his new girlfriend's painful family crisis as material for his first-year drama project. Powered by the energy of the cast's credible, naturalistic performances (including Kerry Fox as the cynical head teacher whose own ambition pushes everyone toward breaking point), The Rehearsal explores the choices made at a key moment in life, when people begin to learn the cost of ambition against their personal lives and relationships. It also delivers on Maclean's own desire to present an 'intimate, authentic experience of what it's like to be a young person in New Zealand now'.
Tricia Tuttle