Red Leaves
Alim adumim
An aging patriarch forces himself on his family after the death of his wife only to realise that their modern ways don't chime with his worldview.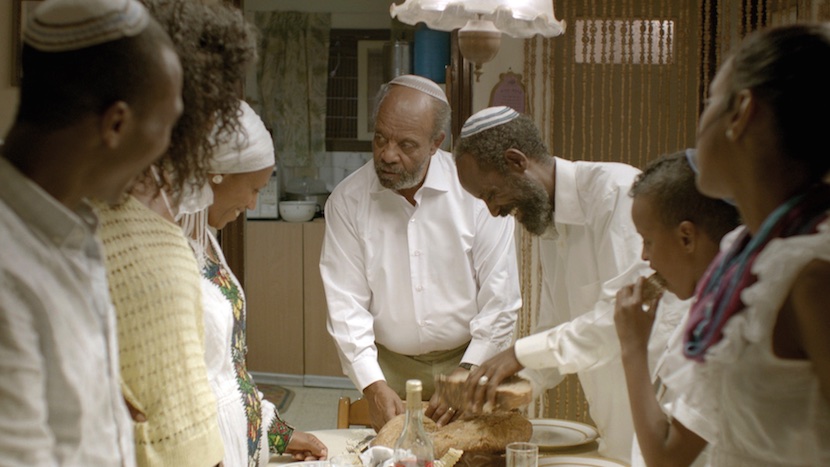 Director Bazzi Gete
Producers Elad Peleg, Haggai Arad
Screenwriter Bazzi Gete
With Debebe Eshetu, Hanna Haiela, Meir Desse
Israel 2014
88 mins
Sales Go2Films
This marvellous first feature by Tel Aviv-based Ethiopian director Bazzi Gete tells the story of Meseganio, an immigrant who has been living in Israel for almost 30 years. After the death of his wife, he announces to his family that he will be selling his house and living with them. A stubborn patriarch, Meseganio is used to having everything done his way, so he is angry and hurt when his hard-line traditional values are challenged. He clashes with his daughter-in-law when she stands up to him and is shocked that his teenage granddaughter has a non-Ethiopian boyfriend. What makes this portrait of a man out of time with the world so compelling is Debebe Eshetu's central performance. Scrupulously watched by Eddan Sasson's camera – often in extreme close up to capture his anguish and outrage – Eshetu perfectly captures Meseganio's inability to understand his children or exercise any power over them.
Keith Shiri
Image gallery