Raw
Grave
A young woman discovers an insatiable appetite for flesh in this playful coming of age body horror tale.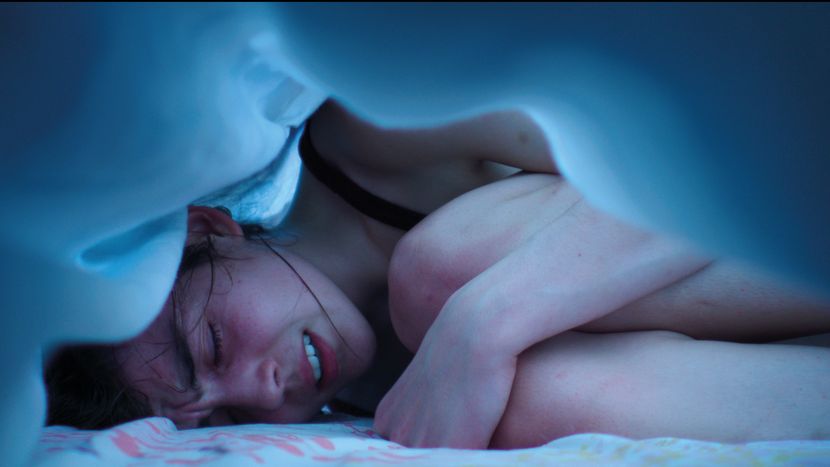 Dir-Scr Julia Ducournau
Prod Jean des Forêts, Julie Gayet, Nadia Turincev
With Garance Marillier, Ella Rumpf, Rabah Naït Oufella
France-Belgium 2016
98min
UK Distribution Universal Pictures
These members of the filmmaking team are expected to attend the festival:
Julia Ducournau, Director; Garance Marillier, Cast
See the full list of visiting festival guests. Please note that we can't guarantee guest attendance at any particular screening.
Following in the footsteps of both her parents and older sister, animal-loving vegetarian Justine enrols in veterinary college. Entering a seductive world of boys, drugs and all-night parties, the diligent freshman remains committed to her studies. But when she is forced to eat raw meat during an elaborate hazing ritual, a dormant hunger is awakened within her and soon an insatiable appetite for flesh takes over. With an abundance of subtext to sink your teeth into, this feminist teen cannibal tale oozes with provocative, youthful exuberance. Like comparable explorations of forbidden female desire such as Marina de Van's In My Skin or Lynne Stopkewich's Kissed, Raw is a deeply tactile, even physical experience, which is often uncomfortable to witness. But Julia Ducournau laces her sanguinary exercise in body horror with a caustic streak of dark humour, making it as perversely enjoyable as it is gleefully grisly. A truly singular coming of age fable… with extra bite!
Michael Blyth
Read Sight & Sound's review of the film, by Chloe Roddick.
Image gallery