Ratter
A thrilling exercise in techno terror which sees a young woman cyber-stalked by an unseen assailant.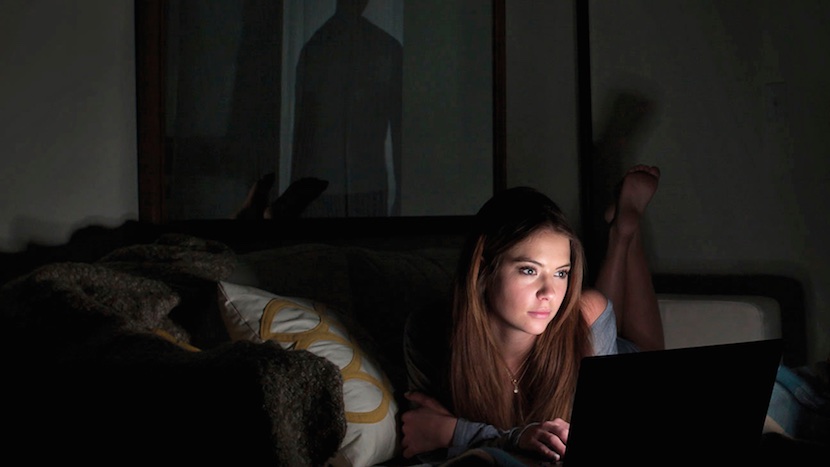 Director Branden Kramer
Producers David Bausch, Jamie H Zelermyer, Ben Browning
Screenwriter Branden Kramer
With Ashley Benson, Matt McGorry, Rebecca Naomi James
USA 2015
80 mins
Sales XYZ/ Preferred Content

Taking its name from a term denoting someone who hacks into a computer system to take control of its functions, Ratter is the story of Emma, a young college student living away from home for the first time in her brand new, spacious Brooklyn pad. As she goes about her day, Emma is unaware that an unknown stalker has hijacked the technology around her and is watching her every movement. Shot entirely from the perspective of the various gadgets our ill-fated heroine surrounds herself with, Ratter is formally daring filmmaking that invents its own cinematic language, while shrewdly highlighting just how many potential surveillance devices envelop us. Featuring a knockout performance from Ashley Benson in a role that often requires her to simply exist within the still gaze of a static camera, Branden Kramer's genuinely creepy techno thriller questions the notion of privacy in a society obsessed with developing technology and self-documentation.
Michael Blyth