Rara
Rooted in exceptional performances from its young cast, Rara blends an adroit coming-of-age tale with incisive social observation in this exploration of modern (LGBT) family dynamics.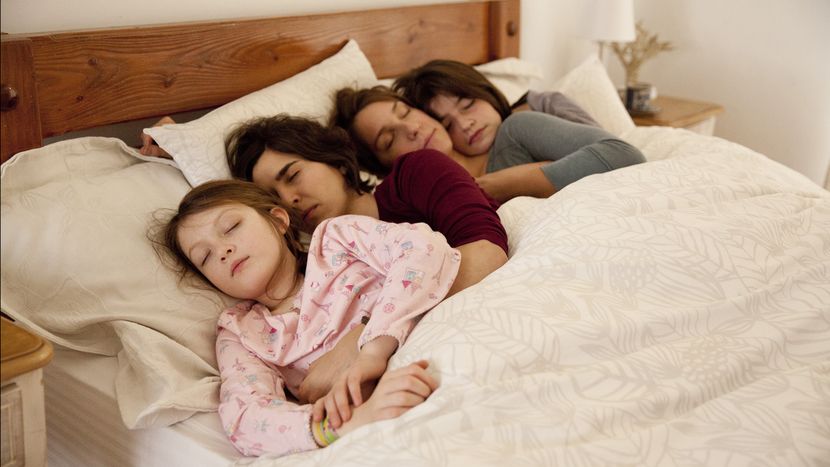 Dir-Prod Pepa San Martín
Prod Macarena López
Scr Pepa San Martín, Alicia Scherson
With Julia Lübbert, Emilia Ossandón, Mariana Loyola
Chile-Argentina 2016
92min
Sales Latido Films
Adolescent Sara lives with her younger sister Catalina, her mother Paula and her mother's partner Lía, but also spends time with her father and his new partner. With teenage angst, however, comes an enhanced awareness of how the family dynamic is viewed outside the home. Suddenly things Sara had taken for granted appear strange and unusual, and a series of factors intrude to disrupt the life that Paula and Lía have created for the girls. Co-written by director Alicia Scherson, this is a deft coming-of-age tale inspired by the case of a Chilean judge who lost custody of her children as a result of her sexuality. Director Pepa San Martín brilliantly conveys both the humour of the family's domestic life and the wider, more insidious ways in which a parent's behaviour intrudes on their children's lives, confidently allowing the action to unfold without commentary or judgement.
Maria Delgado
Image gallery