Radiator
A moving, blackly comic drama about the strains in coping with ageing parents.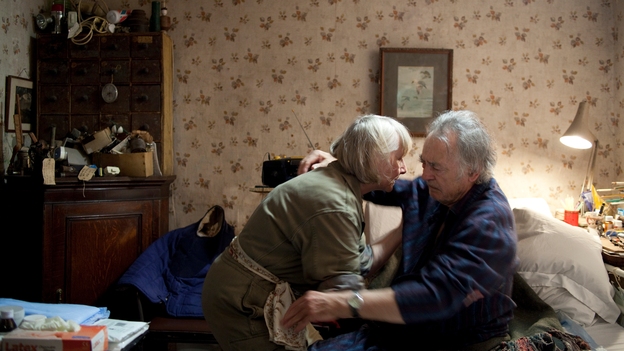 Open image gallery
Director Tom Browne
Producer Genevieve Stevens
Screenwriters Tom Browne, Daniel Cerqueira
With Richard Johnson, Gemma Jones, Daniel Cerqueira
UK

2014

93 mins
Production company Turnchapel Films
Retired couple Leonard (Richard Johnson) and Maria (Gemma Jones) still live in the rambling Cumbrian cottage where they've spent much of their 40-year marriage. But this family home has turned into a mausoleum to their loving but eccentric relationship, crammed full of junk and overrun with mice. Confined to the living-room couch, Leonard is growing irascible, while the long-suffering Maria struggles with his increasingly wayward demands. Their middle-aged son Daniel (Daniel Cerqueira) arrives from London determined to take charge, but the old family patterns are soon reasserting themselves as Leonard and Marie resist his efforts to help. Shot on a low budget in his own parents' home, Radiator is the movingly personal debut from Tom Browne (whose short Spunkbubble premiered in LFF 2010). Flecked with moments of black humour and pitch-perfect performances, it is a poignant portrait of family love, in all its complicated, consoling, heart-breaking and life-affirming incarnations.
Edward Lawrenson