Gala
Queen of Katwe
The powerful true life tale of one girl's determination to escape from poverty in Uganda by becoming a chess champion, directed by Mira Nair and starring David Oyelowo, Lupita Nyong'o and newcomer Madina Nalwanga.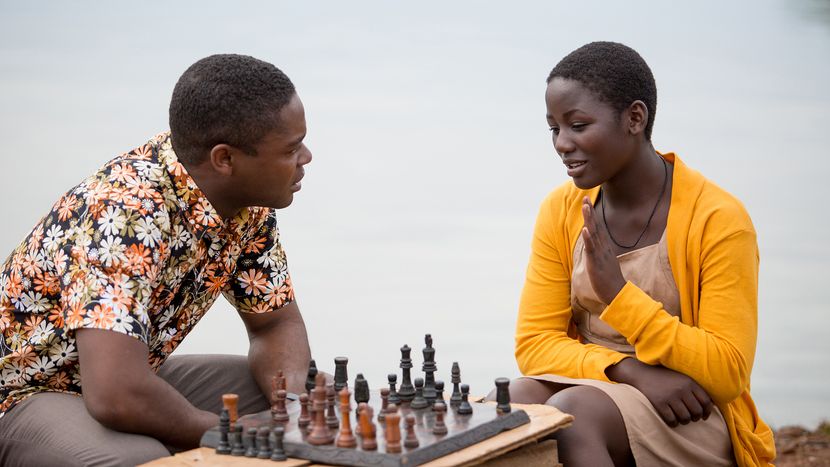 Dir Mira Nair
Prod Lydia Dean Pilcher
Scr William Wheeler
With David Oyelowo, Lupita Nyong'o, Madina Nalwanga
USA-Uganda 2016
125min
UK Distribution Walt Disney Studios
Directed with vision and heart by Mira Nair, who returns to LFF for the seventh time, Queen of Katwe is based on the inspirational true story of young Ugandan chess champion, Phiona Mutesi (captivating newcomer Madina Nalwanga). The 10-year-old lives with her family in an impoverished township in Kampala, Uganda. Her mother Harriet (Lupita Nyong'o) scrapes together a meagre livelihood selling maize and vegetables in the street. Phiona's curiosity is piqued when she discovers a chess club run by football-player turned missionary, Robert Katende (David Oyelowo). Despite being unable to read or write, Phiona has a natural aptitude for strategic thinking and risk-taking, and she rapidly develops her skill for the game. With Katende's guidance, her confidence and ambition grow, and soon she is advancing through the ranks in local competitions. Working with cinematographer Sean Bobbitt (12 Years a Slave) and production designer Stephanie Caroll (who also worked with Nair on Monsoon Wedding), Nair forges an incandescent visual style, responding to the vibrant colour and detail of the Kampala streets while retaining a commitment to authenticity throughout. Together with her extraordinary cast, she gets under the skin of this remarkable story, never shying away from the challenges and hardships faced by Phiona and her family, while constantly rejoicing in this young woman's steely determination and grace.
Clare Stewart
Image gallery