Queen and Country
John Boorman's spirited film memoir of his National Service days.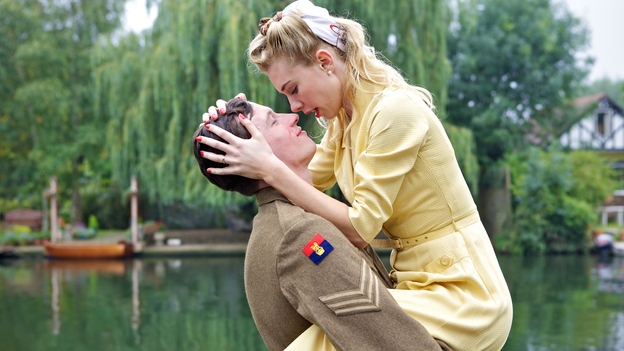 Director John Boorman
Producer John Boorman, Kieran Corrigan
Screenwriter John Boorman
With Callum Turner, Caleb Landry Jones, Pat Shortt, David Thewlis, Richard E Grant, Tamsin Egerton
UK-Ireland-France

2014

115 mins
Sales Le Pacte
Picking up a few years after Hope and Glory, his 1987 account of boyhood life in London during the Blitz, Queen and Country is the second semi-autobiographical film from director John Boorman. It finds 18-year-old Bill (a commanding turn by newcomer Callum Turner) called up for National Service against the backdrop of the Korean War. Portraying the regimented absurdism of barracks life with rueful affection, Boorman vividly evokes Britain's fleeting experiment with peacetime conscription. Assigned to teach typing to soldiers who will soon be on the frontline in Korea, Bill and his fellow recruit Percy (Caleb Landry Jones) have little time for the pomp and hierarchy of military life, hilariously embodied by David Thewlis as their rules-obsessed sergeant. Besides, Bill has more serious matters to attend to, such as a beautiful older woman (Tamsin Egerton) and – in what feels like the film's most unabashedly personal touch – his burgeoning obsession with cinema.
Edward Lawrenson