Programme changes
This page lists changes to the Festival programme not represented in the printed brochure.
Last update: 26 Sep 2017
ADDITIONS TO THE PROGRAMME:
SCREEN TALK: JAKE GYLLENHAAL
Thu 5 Oct 15:45 NFT1
From his breakthrough role in the 2001 cult favourite Donnie Darko, to climate change blockbuster The Day After Tomorrow, and from his BAFTA winning performance in Brokeback Mountain to his deeply unnerving performances in Nightcrawler and Nocturnal Animals, Jake Gyllenhaal has delivered some of the most diverse and accomplished performances of the 21st Century. Gyllenhaal joins the festival to discuss his career and celebrate the UK premiere of his latest film Stronger - screening in Love - in which he gives an extraordinary performance as a survivor of the Boston Marathon bombing.
Tickets £18 on sale to BFI Champions Fri 22 Sep 10:30, BFI Members Fri 22 Sep 11:30 and to the public from Sat 23 Sep 10:30.
SCREEN TALK: GUILLERMO DEL TORO
Wed 11 Oct 14:45 NFT1
After breaking onto the scene with visceral, dark supernatural horror films Cronos and The Devil's Backbone, Guillermo del Toro moved into commercial American moviemaking, directing Blade II and garnering acclaim for his two Hellboy movies. However, it was his darkly beautiful masterpiece Pan's Labyrinth that really cemented the filmmaker's reputation as one of the most creative and visionary artists of his generation, whose distinctive style introduced an exciting visual poetry to fantasy filmmaking.
Following the giant robots vs giant monsters action outing Pacific Rim and gothic romance Crimson Peak, the Festival is delighted to welcome one of Mexico's most celebrated filmmakers to discuss his career and his latest film, The Shape of Water an other-worldly fairy tale, set against the backdrop of Cold War era America, which screens as our American Airlines Gala. Tickets £18 on sale to BFI Champions Wed 27 Sep 10:00, BFI Members Wed 27 Sep 11:00 and to the public from Thu 28 Sep 10:00.
SCREEN TALK: ANNETTE BENING
Thu 12 Oct 16.30 NFT1
Annette Bening's beguiling portrayal of the Marquise de Merteuil in Milos Forman's Valmont attracted the eye of director Stephen Frears who cast her as a young hustler in his stylish film noir The Grifters, for which she earned her first Academy Award nomination for her role as a flirtatious, unapologetic con artist.
She is known for playing complex characters who refuse to fit into societal norms or expectations. Whether playing an adulterous housewife in American Beauty, a bohemian single-mother in 20th Century Women, a larger-than-life actress in Being Julia, or a well-meaning yet overbearing lesbian mother in The Kids Are All Right, Bening's performances are layered and nuanced.
Bening joins us to discuss her career and her new film in which she plays the aging film actress Gloria Grahame. Film Stars Don't Die in Liverpool screens as The May Fair Hotel Gala. Tickets £18 on sale to BFI Champions Fri 22 Sep 10:30, BFI Members Fri 22 Sep 11:30 and to the public from Sat 23 Sep 10:30.
SCREEN TALK: LUCRECIA MARTEL
Sun 15 Oct 12:00 NFT3
A founding member of the New Argentine Cinema movement that came to international prominence in the mid-1990s, Lucrecia Martel is one of the most critically acclaimed directors of contemporary cinema and one of its great stylists. Her work is poetic, mysterious, and deeply personal.
Following the success of her Award-winning Salta trilogy, The Swamp (La ciénaga), The Holy Child (La niña santa) and The Headless Woman (La mujer sin cabeza), the enigmatic director returns after almost a decade hiatus from feature filmmaking with her bold fourth feature Zama, an incisive and visually arresting examination of the abuses of colonialism. The Festival is delighted to welcome Martel to London to discuss her creative approach to narrative filmmaking and to present Zama which screens as a Special Presentation in association with Sight & Sound.
Tickets £18 on sale to BFI Champions Fri 22 Sep 10:30, BFI Members Fri 22 Sep 11:30 and to the public from Sat 23 Sep 10:30.
NICO, 1988
Sat 14 Oct 15:30 Picturehouse Central (Screen 1)
Sun 15 Oct 15:00 Vue Leicester Square Cinema 7
Dir-Scr Susanna Nicchiarelli.
Prod Marta Donzelli, Gregorio Paonessa, Joseph Rouschop, Valérie Bournonville.
With Trine Dyrholm, John Gordon Sinclair, Anamaria Marinca.
Italy-Belgium 2017. 93min. Sales Celluloid Dreams
Danish actress and singer Trine Dyrholm astounds as iconic performer Nico in this fascinating biopic. Although her stint with the Velvet Underground in the late 1960s was relatively fleeting, the subsequent recording career of Christa Päffgen (better known as Nico) was often eclipsed by her iconic collaboration with the revered band. Desperate to liberate herself from the shadows of her former glories, Nico continued producing music right up until her untimely death in 1988, and in this powerful and authentic biopic, director Susanna Nicchiarelli documents the final two years in the often tragic life of the frustrated artist. Eschewing nostalgic navel gazing in favour of gritty, and often uncomfortable honesty, the film explores the destructive sides of Nico's personality - her heroin addiction, her combative nature, her swollen ego - all brought vividly to life by Dyrholm (who also recorded her own vocals for the film). The result is an absorbing, poignant, and most importantly, deeply empathetic portrait of a flawed icon.
Michael Blyth
Tickets £16 on sale to BFI Champs Tue 19 Sep 10:00, BFI Members Tue 19 Sep 11:00 and to the public from Wed 20 Sep 10:00.
CUSTODY (Jusqu'à la garde)
Wed 11 Oct 18:15 Curzon Soho (Screen 1)
Sat 14 Oct 18:00 Prince Charles Cinema (Screen 1)
Dir-Scr Xavier Legrand.
Prod Alexandre Gavras. With Denis Ménochet, Léa Drucker, Thomas Gioria.
France 2017. 90min. Sales Celluloid Dreams
Winner of the Best Director and Best First Feature prizes at the Venice Film Festival, this taut, tense drama heralds an exciting filmmaker to watch.
Myriam (Drucker) has recently left husband Antoine (Ménochet), and while she's happy to let her 17-year-old daughter decide for herself, she's doesn't want her youngest, Julien (Gioria), to see a father she claims is violent. But the judge rules otherwise, and the boy becomes a pawn in a bitter parental conflict… Legrand confirms the promise of his Oscar®-nominated short with one of the most impressive feature debuts of recent years. From the first scene, his all-round expertise is immediately apparent in the astute dialogue, the meticulous framing, cutting and pacing, the expressive use of sound, and the superb performances of a uniformly excellent cast. Psychological precision and the skillful building of suspense are foremost among the film's many virtues, while Legrand makes eloquent use of ambiguity throughout, so that the characters - all prone to contradictory impulses while trying to do their best - remain sympathetic and utterly human, however badly they sometimes behave. Frighteningly credible and, we should remember, all too relevant.
Geoff Andrew
Tickets £16 on sale to BFI Champs Tue 19 Sep 10:00, BFI Members Tue 19 Sep 11:00 and to the public from Wed 20 Sep 10:00.
NO STONE UNTURNED
Sat 7 Oct 18:00 Empire Haymarket
Sun 8 Oct 12:30 Empire Haymarket
Dir-Scr Alex Gibney.
Prod Trevor Birney.
USA-UK 2017. 111min. Prod Co Jigsaw Productions, Fine Point Films
In this gripping non-fiction murder mystery, Academy Award®-winning documentarian Alex Gibney reopens the case of the unresolved Loughinisland massacre in Northern Ireland.
In 1994, six men were gunned down and five wounded in a pub in the small village of Loughinisland while watching Ireland's landmark victory over Italy in a World Cup soccer match. Despite a police investigation and subsequent re-openings of the case, no one has ever been charged for the gruesome killings. Director Alex Gibney (Mea Maxima Culpa: Silence in the House of God, LFF 2012 Grierson winner) reopens the original files and the reports that followed, conducting an exhaustive and fascinating inquiry and uncovering a shocking case of collusion and cover-up. Including interviews with families of the victims, case investigators and committed journalists, No Stone Unturned is a suspenseful and profoundly effective true crime investigation and we're thrilled to be hosting its International Premiere.
Clare Stewart
Tickets £16 on sale to BFI Champs Tue 19 Sep 10:00, BFI Members Tue 19 Sep 11:00 and to the public from Wed 20 Sep 10:00.
MANHUNT (ZHUIBU)
Sun 15 Oct 17:15 Embankment Garden Cinema
Dir John Woo.
Prod Gordon Chan, Chan Hing Kai. Scr Nip Wan Fung, Gordon Chan, James Yuen, Itaru Era, Ku Zoi Lam, Maria Wong, Sophia Yeh. With Zhang Hanyu, Masaharu Fukuyama, Qi Wei, Ha Jiwon.
Hong Kong-China 2017. 111min. Sales Media Asia Film Distribution (HK) Limited
John Woo goes back to his roots with intrepid cops, balletic shoot-outs, flying glass in this thoroughly enjoyable full-tilt action romp.
Intrepid cops, flying glass, mid-air shootouts in balletic slo-mo… Manhunt is a John Woo movie like he used to make 'em, before his US period that included Face/Off and Mission Impossible 2, and his historical diptychs Red Cliff and The Crossing. Woo's first Asian police thriller since 1992's Hard Boiled finds the Hong Kong maestro moving operations to Japan, where lawyer Du Qiu (Zhang Hanyu) finds himself a murder suspect on the run from tenacious cop Yamura (Masaharu Fukuyama). Also joining the chase are Mayumi (Qi Wei), who blames Du Qiu for a tragedy in her life, and Dawn and Rain, a lethal hitwoman duo. Knowingly and wittily pastiching his own innovative 80s-90s period, Woo lets his hair down with a thoroughly enjoyable full-tilt action romp, strong on humour and laced with terse snippets of English-language tough-guy talk ('There's only one end for a fugitive - a dead end'). The superbly choreographed action takes in a motorbike raid on a country mansion, a speedboat chase through Osaka and a climactic showdown in a pharmaceutical lab. Manhunt shows that Woo has lost neither his mojo nor his sense of poetry - and he throws in a few of his signature white doves for good measure.
Jonathan Romney
Tickets £16 on sale to BFI Champs Tue 19 Sep 10:00, BFI Members Tue 19 Sep 11:00 and to the public from Wed 20 Sep 10:00.
EXPERIMENTA EVENTS
Find out full details about the Festival's Experimenta events
---------------------------------------------------------------------------------------
CHANGES, CORRECTIONS AND CLARIFICATIONS:
THE GUARDIANS p30
Sat 7 Oct 20:15 Embankment
Mon 9 Oct 14:15 Embankment
The correct running time for this film is 135min.
LIFE GUIDANCE p66
Sat 7 Oct 20:45 ICA
Mon 9 Oct 12:45 NFT2
Sat 14 Oct 14:30 VUE7
This film will only screen with English subtitles and not with Audio Description or Hearing Impaired Subtitles as previously advertised. We apologise for any disappointment caused.
LITTLE CRUSADER p66
Sun 8 Oct 18:15 Mayfair
Mon 9 Oct 15:15 Haymarket
To clarify, the screening on Mon 9 will not screen with Hearing Impaired Subtitles, only with English language subtitles. We apologise for any disappointment caused.
THOROUGHBRED p32
Mon 9 Oct 20:30 Embankment
Tue 10 Oct 11:00 Embankment
Wed 11 Oct 21:00 Mayfair
The correct title for this film is now Thoroughbreds.
LE FORT DES FOUS p101
Wed 11 Oct 18:10 Studio
Please note this additional screening. To clarify, the screening on Sun 8 Oct is labelled with an F (suitable for families) when it should be labelled with an S (for English subtitles).
ERNEST LINDGREN MEMORIAL LECTUREp100
Wed 11 Oct 18:30 NFT1
Please note this event will now take place in NFT3 and the seating will be unallocated.
EX-LIBRIS - THE NEW YORK PUBLIC LIBRARY p40
Wed 11 Oct 19:00 NFT3
Please note this screening will now take place in NFT1 and the seating will be unallocated.
SURPRISE FILM p109
Sat 14 Oct 20:45 OLS
More seats have become available for this film. On sale to Champions Wed 27 Sep 10:00, BFI Members Wed 27 Sep 11:00 and to the public from Thu 28 Sep 10:00.
THELMA p21
Sat 14 Oct 20:45 Embankment Garden Cinema
Sun 15 Oct 14:30 Embankment Garden Cinema
Please note this film contains strobe lighting.
SHIRAZ: A ROMANCE OF INDIA p20
Sat 14 Oct 20:00 BARBICAN
Please note the final running time for this restoration is 105min.
Join the BFI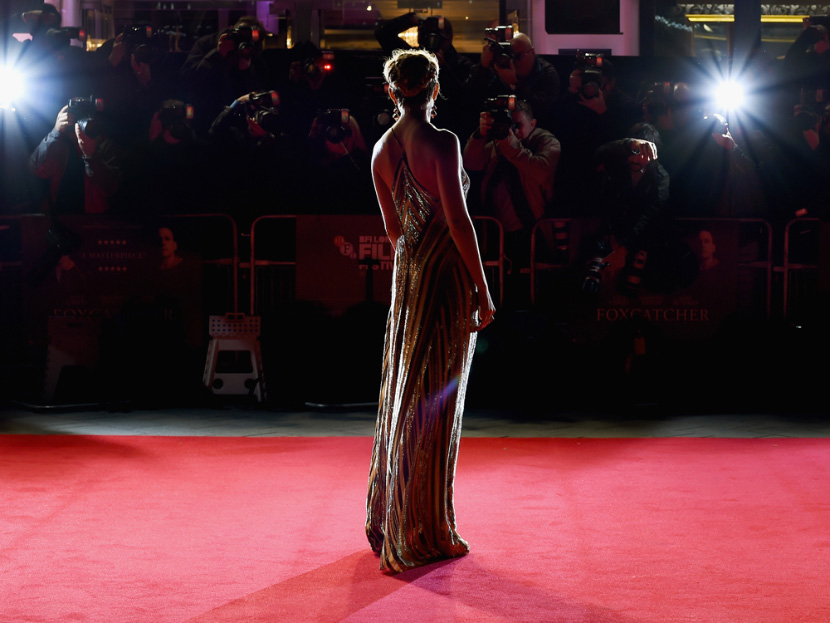 BFI Membership
Enjoy priority booking for the BFI London Film Festival, and a world of benefits year round.