The Possibilities are Endless
A moving and haunting account of singer Edwyn Collins's long and difficult recovery from a stroke.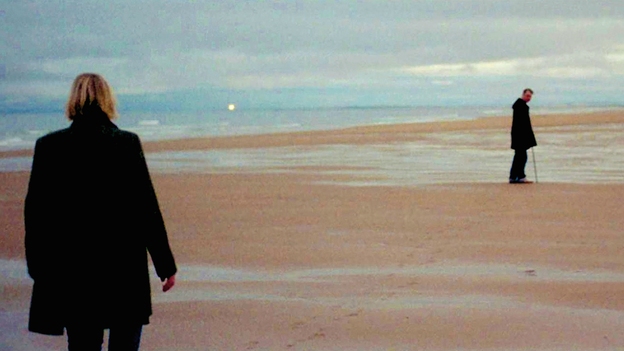 Open image gallery
Directors Edward Lovelace, James Hall
Producers Julia Nottingham, Lucas Ochoa, Thomas Benski
With Edwyn Collins, Grace Maxwell, William Collins
UK

2014

82 mins
UK distribution Pulse Films
The only terms Edwyn Collins could recall when he emerged from a massive hemorrhagic stroke that hospitalised him for six months in 2005 were 'yes', 'no', 'Grace Maxwell' and 'the possibilities are endless'. One of the UK's best-loved and most respected singer/songwriters was cast adrift from his previous life. The first act of Edward Lovelace and James Hall's moving film reflects Collins's feelings of disorientation and confusion. Into this swirling mindscape come bursts of memory, a young, handsome pop star full of verve and confidence. Collins's son William is cast as a young Edwyn, courting Grace (Yasmin Paige), the woman who would become his partner, manager and the rock to which he anchors his recovery. And what a recovery it is, as the film sensitively charts Collins's extraordinary and heroic efforts as he works toward performing his old songs again, and writing and recording new material.
Stuart Brown