Planetarium
Natalie Portman and bright newcomer Lily-Rose Depp star as two psychic sisters in this visually dazzling and stylistically bold drama set in 1930s Paris.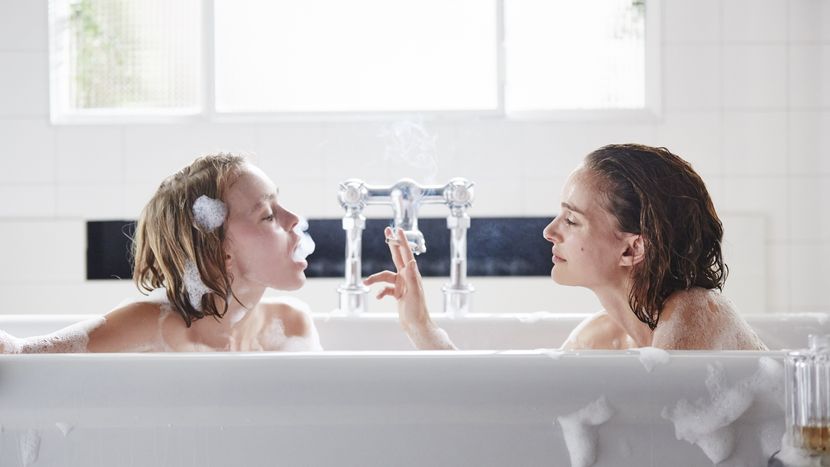 Dir Rebecca Zlotowski
Prod Frédéric Jouve
Scr Rebecca Zlotowski, Robin Campillo
With Natalie Portman, Lily-Rose Depp, Emmanuel Salinger
France-Belgium 2016
106min
Sales Kinology
These members of the filmmaking team are expected to attend the festival:
Rebecca Zlotowski, Director
See the full list of visiting festival guests. Please note that we can't guarantee guest attendance at any particular screening.
Rebecca Zlotowski follows her critically acclaimed Grand Central (LFF2013) with this 1930s-set Parisian drama. Laura (Natalie Portman) and Kate (Lily-Rose Depp) are two American sisters believed to have the power to communicate with the dead. Money being tight, they perform séances at cabaret shows. One evening, they are spotted by a rich and influential film producer who makes them an enticing offer that could change their lives. Zlotowski and co-writer Robin Campillo (Eastern Boys) drew inspiration from the story of Bertrand Natan, a visionary Jewish producer who owned Pathé Studios before the Nazi occupation and his deportation to Auschwitz. Planetarium is a stylistically bold and richly textured film that blends spiritualism, decadence and the cinematic glamour of Paris into one heady mix, yet never shying away from the reality of Europe at that time and the all-too visible rise of anti-Semitism. The cast are superb, particularly Lily-Rose Depp, who establishes herself as a bright young talent to watch.
Laure Bonville