Phantom Boy
A superhero film with a difference. Leo leaves his body and flies through the city fighting crime.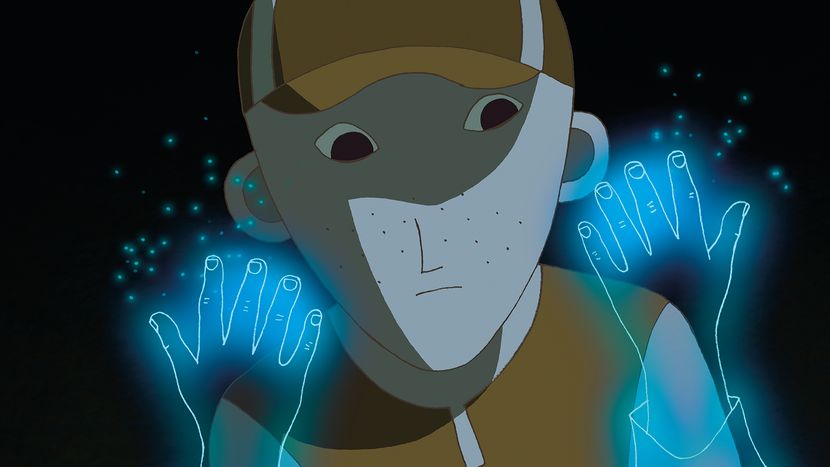 Dir Jean-Loup Felicioli, Alain Gagnol
Prod Jacques-Rémy Girerd
Scr Alain Gagnol
With Jared Padalecki, Vincent D'Onofrio, Fred Armisen
France-Belgium 2015
84min
UK Distribution Soda Pictures
Leo, a very sick boy awaiting hospital treatment, discovers he has an incredible superpower. While lying in bed, he can leave his body, freely passing through walls and flying through the air as if he were a phantom. He makes friends with Alex, a recuperating police officer and soon finds himself caught up in an investigation into a mobster who has designs on disrupting the city's power supplies. Leo's gift doesn't come without its dangers and using his power leaves him motionless and unable to speak, with the risk that something more serious could happen if he is out of his body for too long. With a touch of noir and a hint of Picasso, Jean-Loup Felicioli and Alain Gagnol follow up the Oscar nominated A Cat in Paris with a superhero film with a difference. Phantom Boy is innovative, funny and surprisingly moving. Suitable for ages 6+.
Justin Johnson