Phantasm: Remastered
A brand new 4K restoration of the 1970s horror cult classic, brought to us by devoted superfan J.J. Abrams.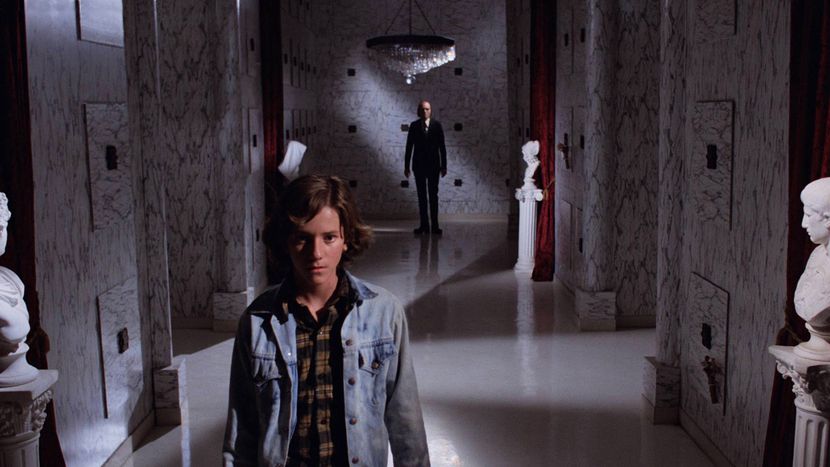 Dir-Scr Don Coscarelli
Prod DA Coscarelli
With A Michael Baldwin, Bill Thornbury, Reggie Bannister
USA 1979
88min
UK Distribution Arrow Films
These members of the filmmaking team are expected to attend the festival:
Don Coscarelli, Director
See the full list of visiting festival guests. Please note that we can't guarantee guest attendance at any particular screening.
In 1979, Don Coscarelli unleashed his horror opus Phantasm on an unsuspecting public. Once seen, never forgotten, Coscarelli's singular masterpiece holds a special place in every horror aficionado's heart. Now, thanks to the painstaking work of JJ Abrams and his company Bad Robot, this glorious 4K restoration is set to introduce a new generation to the deranged charms of a bona fide cult classic. When the residents of a sleepy Oregon town begin dying under strange circumstances, inquisitive teen Mike sets out to unearth the truth. With big brother Jody and the local ice cream man in tow, Mike discovers the town's malevolent mortician is behind the bizarre deaths and sets out on a deadly mission to stop him. A phantasmagoric fusion of surrealist imagery, outlandish plotting and good old fashioned scares, this low-budget wonder is much imitated, but rarely matched. And it feels as fresh, inventive and downright bizarre as it did when it first emerged
Michael Blyth
Image gallery