Park Lanes
The detailed study of honest day's work used to draw out the economic, social and cultural backgrounds of a group of factory employees that we slowly get to know quite profoundly.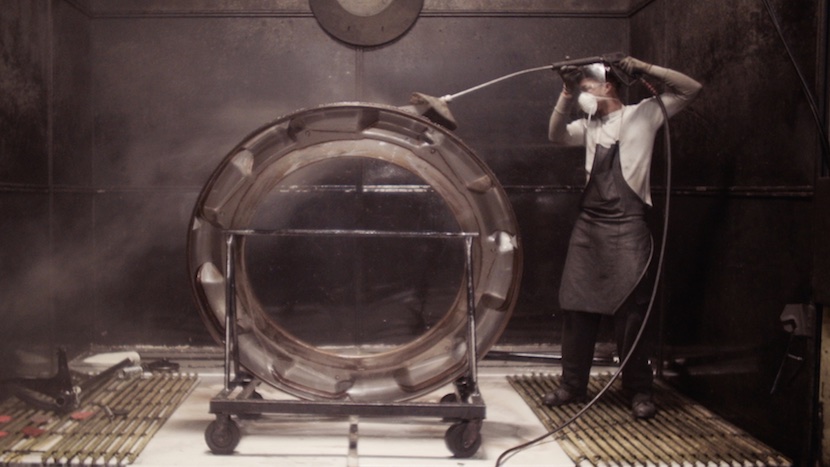 Director Kevin Jerome Everson
Producers Madeleine Molyneaux, Kevin Jerome Everson
USA 2015
480 mins
Production company Picture Palace Pictures
Designed to be the duration of an average working day, Everson's film creates beauty out of drudgery and inter-cultural connections out of common workplace interaction. Filmed in a factory that makes bowling alley equipment – a quintessentially American pastime – located in Everson's home town of Mansfield, Ohio, this is an intimate portrait of workers who hark from many different backgrounds. Although all are there to earn a living, the film reveals the care and diligence with which they perform their tasks, as well as the camaraderie between them during breaks. With precise attention to detail, the film follows the manufacturing process through the day, pausing at each stage so that we get to know the human beings behind the endlessly repetitive mechanics. Through his precise observational camerawork and delicate editing, Everson has created an astonishingly intimate account of the global capitalist machine that dominates us all.
Helen de Witt
Image gallery