Special Presentations
Paris, 13th District
Les Olympiades
Jacques Audiard ventures into new territory with a vibrant take on love and Paris, as four characters cross amorous paths in the modern city.
Screening across the UK: This film is also screening at Chapter Cardiff, Edinburgh Filmhouse, Glasgow Film Theatre, Showroom Cinema Sheffield, Tyneside Cinema Newcastle, Queen's Film Theatre Belfast, Watershed Bristol. Visit our partner venues' websites to search performances and book tickets.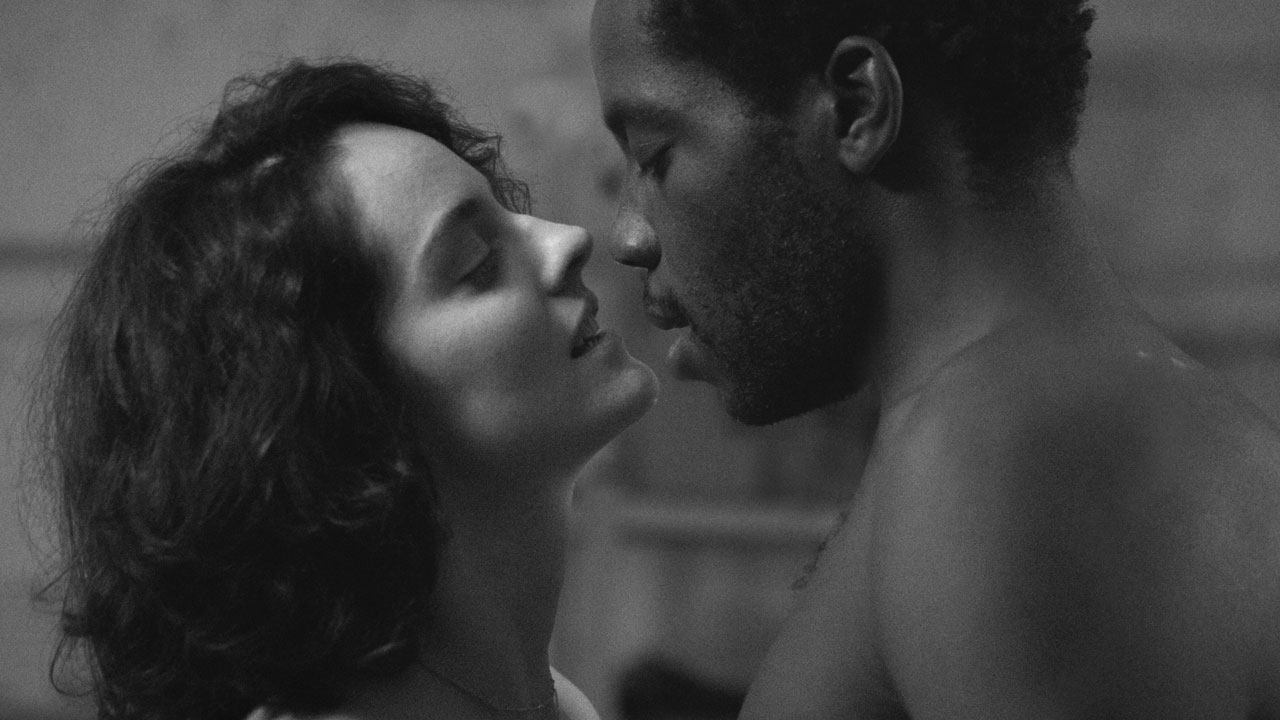 Director

Jacques Audiard

Producers

Jacques Audiard, Valérie Schermann

Screenwriters

Jacques Audiard, Céline Sciamma, Léa Mysius

With

Noémie Merlant, Lucie Zhang, Makita Samba, Jehnny Beth

France 2021. 105min

UK Distribution

Curzon Film

Language

French

With English subtitles
Based on three stories by graphic novelist Adrian Tomine, Paris, 13th District sees French maestro Jacques Audiard stepping away from his previous crime genre tendencies to offer a panorama of love, desire and everyday survival in a racially, culturally, sexually diverse contemporary city. Lucie Zhang plays Emilie, a free spirit working in telesales and trying to handle the expectations of her Taiwanese family, and who gets involved with her lodger Camille (Makita Samba), a literary postgraduate. Alongside these mesmerising newcomers, Noémie Merlant (Portrait of a Lady on Fire) plays law student Nora, whose life implodes when she is mistaken for cam girl 'Amber' (Savages singer Jehnny Beth). As their lives intersect, a bustling but unromantic Parisian district is the backdrop for a tough, tender, often euphoric city symphony. Script collaborators are writer-directors Céline Sciamma (herself in the LFF with Petite Maman) and Léa Mysius (Ava), with Paul Guilhaume's crackling black-and-white photography bringing the Nouvelle Vague's urban dreams electrically into the 21st century.
Jonathan Romney
Tickets from £10 (£5 for 25 & Under) for all Gala and Special Presentation screenings at the Southbank Centre's Royal Festival Hall.
Calling all film fans aged 16 to 25! Book £5 tickets in advance for this film's Royal Festival hall screening(s) with your 25 & Under account. Sign up now.