Old Czech Legends
Staré povesti ceské
This digitally restored version of Jiří Trnka's classic puppet feature includes six stories, including those of Princess Libuše and Přemysl the Ploughman.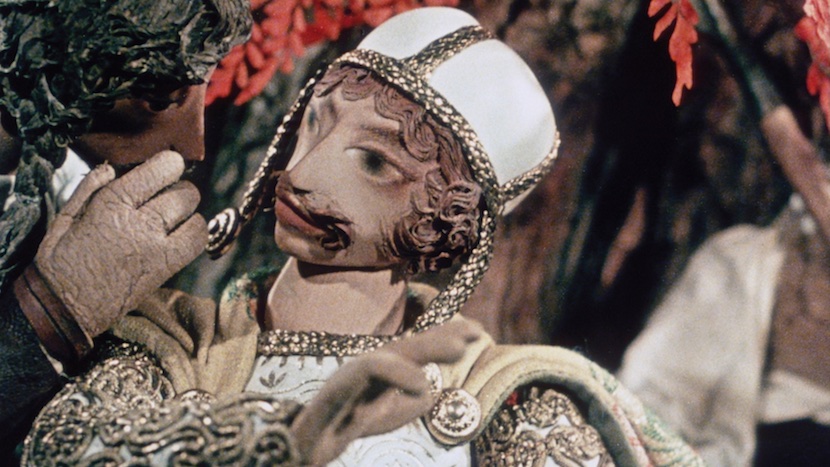 Director Jiří Trnka
Screenwriter Jiří Trnka
Czechoslovakia 1952
84 mins
Production company Československý státní film – Loutkový film Praha

This year marks 103 years since the birth of Jiří Trnka – artist, illustrator and one of the pioneers of puppet animation. This digitally remastered version of his fourth feature is based on Alois Jirásek's collection of legends in which history enters the world of myth. The stories of Forefather Čech (who founded the Czech nation), Princess Libuše and Přemysl the Ploughman are among six tales combined in a total composition and progressive narrative. A great success on its initial release, Trnka's imaginative dream world merges seamlessly with that of folk legend, creating its effects through movement and lighting. The eye of the illustrator and animator join to create a uniquely expressive world – a vitality enhanced by a striking score by Václav Trojan.
Peter Hames
The image was scanned from the original nitrate negative preserved at the National Film Archive in Prague. The best available print was used as source for sound digitisation. Digital restoration was carried out under the supervision of the National Film Archive at the Magyar Filmlabor in 2015.
Image gallery