No Man's Land
Wu ren qu
A smart, blackly hilarious, and gleefully unhinged homage to the Spaghetti Western from Ning Hao.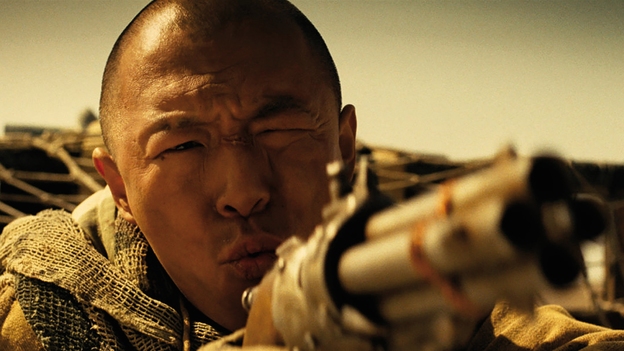 Open image gallery
Director Ning Hao
Producers Sanping Han, Haicheng Zhao
Screenwriters Ning Hao, Shu Ping, Xing Aina
With Xu Zheng, Yu Nan, Huang Bo, Duo Bujie
China

2013

117 mins
Production company ChinaFilm Co.
In the north-western deserts of China, Pan Xiao, a smug big city lawyer is forced to represent a dangerous crime boss in a dustbowl town of lowlifes and wasters. Having successfully won the case, Pan Xiao embarks on his long drive home across the harsh terrains of the Gobi, but a series of mishaps and encounters with some unsavoury folk see him plunge headlong into a farcical nightmare from which he may never escape. Shot in 2009 but delayed following censorship problems, Ning Hao's madcap apocalyptic neo-Western at long last sees the light of day. Thankfully, it was well worth the wait. A giddy concoction of Mad Max meets Sergio Leone, with a hint of the Coen Brothers thrown in for good measure, this anarchic romp is a violent, often hilarious homage to the spaghetti western, imaginatively realised and overflowing with wild action and black humour.
Michael Blyth