Headline Gala
Nocturnal Animals
Tom Ford (A Single Man) returns with a dark, sophisticated adaptation of Austin Wright's novel Tony and Susan, starring Jake Gyllenhaal and Amy Adams.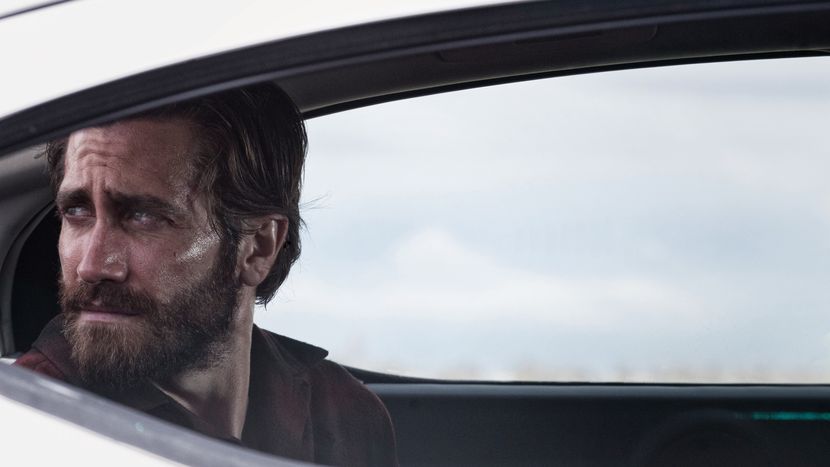 Dir-Scr Tom Ford
Prod Tom Ford, Robert Salerno
With Amy Adams, Jake Gyllenhaal, Michael Shannon, Aaron Taylor-Johnson, Isla Fisher, Armie Hammer
USA 2016
116min
UK Distribution Universal Pictures
These members of the filmmaking team are expected to attend the festival:
Amy Adams, Cast; Ellie Bamber, Cast; Tom Ford, Director; Armie Hammer, Cast; Aaron Taylor-Johnson, Cast
See the full list of visiting festival guests. Please note that we can't guarantee guest attendance at any particular screening.
Uncompromising in both its beauty and its cruelty, Tom Ford's riveting adaptation of Austin Wright's novel Tony and Susan is similarly fixated with the connections between reality and constructed worlds. Susan (Amy Adams) is a glamorous and accomplished Los Angeles gallery director whose current marriage appears to be unravelling, despite the glossy, high-design trappings of wealth and success. Filled with a rising sense of panic, she fuels her insomnia by reading the manuscript of a novel, written and sent to her by her ex-husband. It's a thriller about a man (Jake Gyllenhaal) whose recklessness and fear ultimately endanger the lives of his wife and teenage daughter. Susan soon finds herself riveted, embroiled in what appears to be a savage and sophisticated game: is she supposed to identify with the victim or the perpetrator? Is she being accused of a lack of agency, or is it that she leaches the agency of others?
Fusing colour-saturated melodrama with overheated, neo-noir, Nocturnal Animals switches between the world of the novel, Susan's luxurious reality and her memories of her first marriage. Reuniting many of the team behind A Single Man (LFF2009), including composer Abel Korzeniowski, editor Joan Sobel and costume designer Arianne Phillips, Ford collaborates for the first time with maestro cinematographer Seamus McGarvey to striking effect.
Clare Stewart
Image gallery