Debate Gala
Nocturama
French director Bertrand Bonello imagines Paris in a state of apocalypse, in a provocative, troubling response to the contemporary age of terror.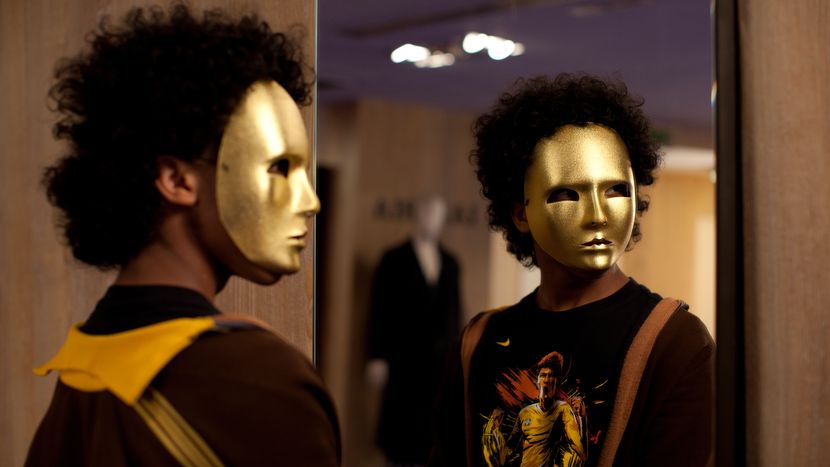 Dir-Scr Bertrand Bonello
Prod Édouard Weil, Alice Girard
With Finnegan Oldfield, Vincent Rottiers, Hamza Meziani, Manal Issa, Martin Guyot
France-Germany-Belgium 2016
130min
Sales Wild Bunch
These members of the filmmaking team are expected to attend the festival:
Bertrand Bonello, Director; Alice Girard, Producer; Finnegan Oldfield, Actor
See the full list of visiting festival guests. Please note that we can't guarantee guest attendance at any particular screening.
A group of young people from diverse social backgrounds move through Paris, crossing paths, heading with determination towards a common purpose – to set the city alight. After accomplishing their terrible mission, they hide out overnight in a department store, where – surrounded by the glamorous signifiers of 21st-century materialism – they await their fate. Bertrand Bonello has established himself as one of French cinema's most elusive and thoughtful provocateurs, exploring different aspects of outsider culture in films such as The Pornographer and House of Tolerance. His latest film will certainly be his most controversial. Conceived before the recent spate of terrorist attacks in Paris and elsewhere, Nocturama unapologetically addresses a topic that many will find disturbing, while the film's compelling thriller-style detachment and supremely elegant execution may strike some as a questionable exercise in radical chic. But Bonello undoubtedly has something urgent to say, not just about terrorism, but about violence, consumerism and the decay of idealism in Europe, and he says it in a way that echoes – among others - JG Ballard, Bret Easton Ellis and Alan Clarke's Elephant. No matter how you react to it, Nocturama is undeniably extraordinary filmmaking, and a work very directly tuned to the current, increasingly troubled European psyche.
Jonathan Romney
Image gallery