Next to Her
At Li Layla
A darkly intricate Israeli drama examining an unhealthily symbiotic relationship between two sisters.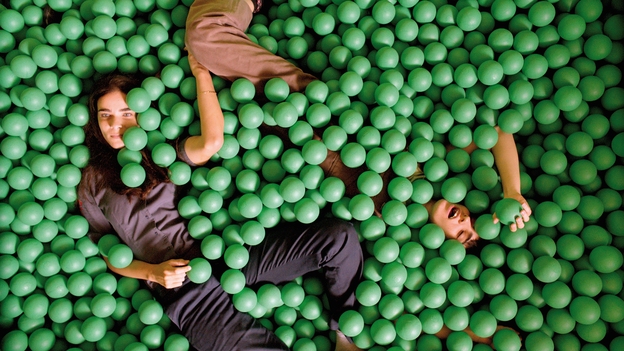 Open image gallery
Director Asaf Korman
Producer Haim Mecklberg, Estee Yacov-Mecklberg
Screenwriter Liron Ben-Shlush
With Liron Ben-Shlush, Dana Ivgy, Yaakov Daniel Zada
Israel

2014

90 mins
UK distribution Peccadillo Pictures
Chelli is in her twenties and lives alone with her intellectually disabled sister Gabby. She has fervently devoted herself to her sister's care, refusing outside help, preferring instead to exist in an unhealthily symbiotic bubble where everything from toothbrushes to baths are shared. After Gabby is enrolled in a day care centre and forges new friendships and routines, Chelli feels abandoned and embarks on a romance with a colleague, Zohar. They fall in love and he moves in, slowly helping her to find a healthy distance from her sister. However, when Zohar's easy affection for Gabby becomes more apparent, Chelli's possessive streak is triggered and the extent of her co-dependence is revealed. Amit Yasour's cinematography is impressively stark, while Liron Ben-Shlush's (who also stars as Chelli) script and Asaf Korman's naturalistic direction are full of subtle nuances, adding a rich intricacy to the outstanding performances of the three leads.
Jemma Desai