New team for 62nd BFI London Film Festival
This year's festival programme team is now complete.
13 April 2018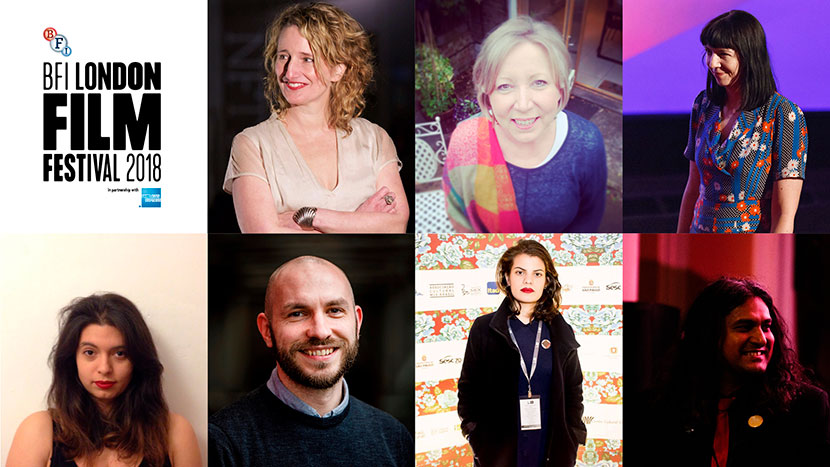 With the research and viewing process under way, we are delighted to introduce the team seeking out and selecting films for this year's BFI London Film Festival in partnership with American Express® and taking place at venues across the UK capital from 10 – 21 October 2018.
As previously announced, Tricia Tuttle is Artistic Director for the 62nd edition, leading on the Festival's vision and working alongside Anne-Marie Flynn, the Festival's Managing Director, with responsibility for all business and industry activity.
Michael Blyth has taken on an expanded role as Senior Programmer for BFI Flare: London LGBTQ+ Film Festival, overseeing the programme in the recent edition (21 March – 1 April 2018), in addition to his role as Film Programmer for the BFI London Film Festival.
Kate Taylor is moving up to Senior Programmer for BFI London Film Festival. Here she will be responsible for managing the Film Programmers and external Programme Advisors, shaping the Festival's viewing and scheduling processes, and being a key contact for UK distributors.
Tegan Vevers is stepping into the newly created role of Programme and Filmmaker Services Manager. Managing the Festival's data flow and processes, as well as the Guests and Hospitality teams, this is a key role in building relationships with sales agents and cultural partnerships.
With Film Programmer Laure Bonville on maternity leave, we are delighted to welcome two new members to the programming team for the year.
In the role of Film Programmer, with an emphasis on documentary film, Ana David joins us from a programming role at IndieLisboa, and as an advisor for Berlinale Panorama. Ana has previously held the role of co-director and programmer at Queer Lisboa - International Queer Film Festival, co-ordinated the industry event LISBON DOCS, handled international promotion for Portugal Film - Portuguese Film Agency, and worked at Festival Scope in Paris.
And as Assistant Programmer, with a lead on submissions viewing and coordination, we welcome Manish Agarwal. Building on two years as a submissions viewer for the BFI London Film Festival, Manish joins us from the Overnight Film Festival, following roles in submissions viewing for the London Short Film Festival, shorts programming for East End Film Festival, a communications role at Birds Eye View, and as a film editor for The Quietus.
Both new roles will be part-time and commence on 17 April 2018.
Tricia Tuttle commented:
"Following a highly competitive process we are thrilled to welcome two bold programming voices in Ana and Manish, who both add fresh ideas and share the team's passion for championing new filmmaking and bringing the best films to London's film-hungry audiences. With the new structure, it is great to have the team in place, in what is already shaping up to be a very exciting year for the Festival."
The full programme will be announced at the end of August, and submissions are now open for films wishing to be considered this year. Feature and short films can be submitted through the BFI London Film Festival website at www.bfi.org.uk/lff. The final deadline for short films and features is Friday 15 June 2018.
As previously announced, Festival Director Clare Stewart is taking a year's sabbatical, and will be re-joining the team in 2019.