Near Death Experience
Novelist Michel Houellbecq plays a man determined to kill himself in this jet-black comedy from France.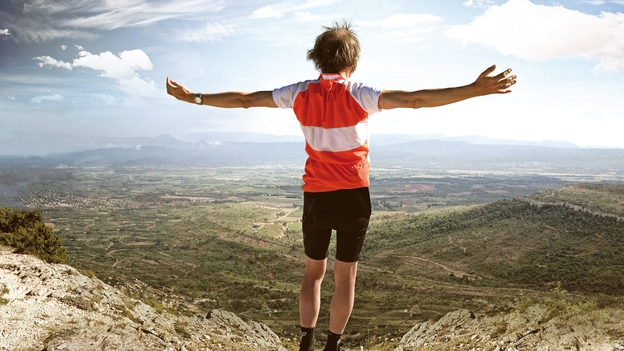 Open image gallery
Directors Benoît Délepine, Gustave Kervern
Producers Benoît Délepine, Gustave Kervern
Screenwriters Benoît Délepine, Gustave Kervern
With Michel Houellebecq, Bertram Marius, Manon Chance
France

2014

87 mins
Sales Funny Balloons
French writer-director team Benoit Delepine and Gustave Keverne (Aaltra LFF 2004, Mammuth, Le Grand Soir, LFF 2012) return with this bleak and blackly comic portrait of a man in his fifties who is contemplating suicide. Played by the writer Michel Houellebecq with a weary sense of melancholy etched onto his gaunt features, Paul is a family man who works in a call centre. Telling his family he's going for a cycle ride, lycra-clad Paul disappears into the mountains where he spends the next few days in futile attempts to end it all. Played out against the starkly imposing mountainscapes of central France, this unrelentingly dark scenario combines sensitive insight into Paul's despair with moments of bone-dry absurdism and even some inspired slapstick. All the while, Paul's voiceover, beautifully delivered by Houellebecq provides a mordantly askew vision of existence: 'You talk too much,' Paul tells himself, 'and don't commit suicide enough'.
Edward Lawrenson