National Gallery
Frederick Wiseman's masterly and absorbing portrait of Britain's National Gallery.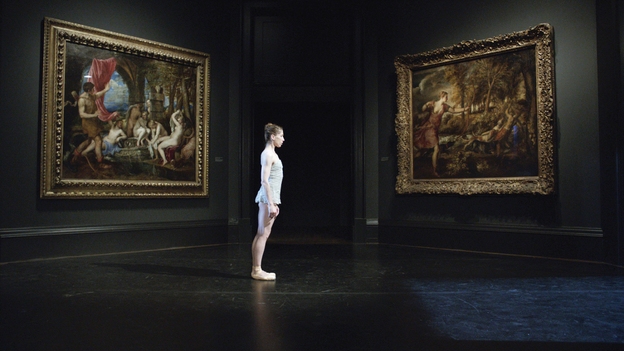 Open image gallery
Director Frederick Wiseman
Producers Frederick Wiseman, Pierre-Olivier Bardet
USA-France

2014

173 mins
UK distribution Soda Pictures
After his magisterial accounts of the Paris Opera Ballet in La Danse (LFF 2009) and Berkeley University in At Berkeley (LFF 2013), documentary filmmaker Frederick Wiseman explores another august cultural institution, London's National Gallery. Running just shy of a mesmerising three hours, this is a richly detailed, beautifully nuanced portrait of the gallery's working life, from the difficult financial decisions facing the charity's executives to visitors' awed appreciation of its blockbuster exhibitions. Combining a vivid sense of how vast the gallery's many activities are with an eye for droll observational detail, the film finds Wiseman in commanding control of his material. And perhaps unsurprisingly for such a tireless and painstaking artist, we ultimately find him drawn to the work of other visual practitioners, notably the gallery's restorers and curators. A profound mediation on the act of looking, National Gallery is a triumphant summation of Wiseman's career so far.
Edward Lawrenson