The Narrow Frame of Midnight
Itar el layl
A sweeping multi-character treatise on love and loss follows an orphaned girl in Morocco at the mercy of a local criminal and his girlfriend.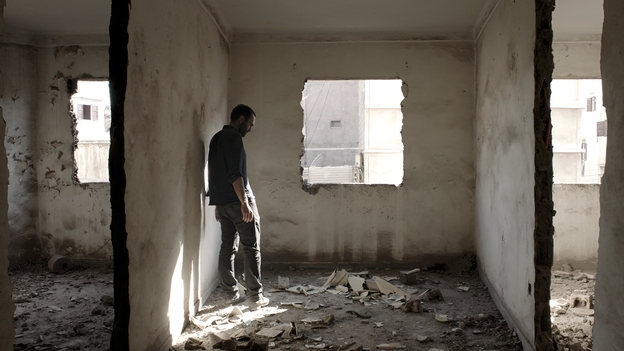 Open image gallery
Director Tala Hadid
Producers Khadija Alami, Joslyn Barnes, Cat Villiers
Screenwriter Tala Hadid
With Khalid Abdalla, Marie-Josée Croze, Fadwa Boujouane
Morocco-France-UK

2014

93 mins
Sales Wide
Writer-director-photographer Tala Hadid's first feature almost defies categorisation. This dizzying, haunting journey sweeps viewers across Morocco's spectacular Atlas mountains to Istanbul, the plains of Kurdistan and beyond. Young orphan girl Aicha is found alone in the forests of central Morocco, finding herself at the mercy of a local criminal Abbas and his girlfriend Nadia. Elsewhere, Moroccan-Iraqi writer Zacaria searches for his brother while the ghosts of a passionate affair with a teacher, Judith, still haunt him. Hadid displays an artistic control and understanding rare in a first-time feature filmmaker. Her characters hurtle into each other, literally and metaphysically, as Hadid conjures a visually resplendent treatise on love, loss and longing. The film also stands as a powerful if unconventional portrait of the passage from childhood to maturity.
Ali Jaafar