My Darling Clementine
Wyatt Earp tames Tombstone in John Ford's stirring, poetic and visually stunning western.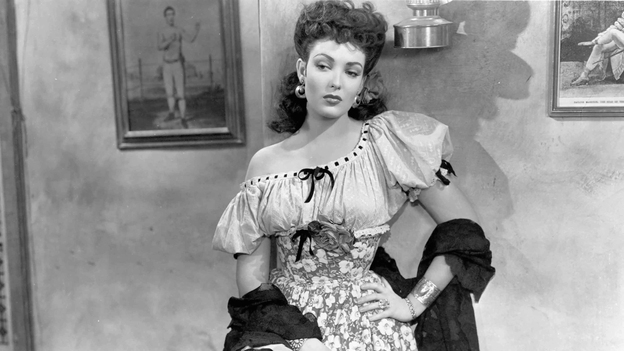 Open image gallery
Director John Ford
Producer Samuel G Engel
Screenwriter Samuel G Engel, Winston Miller
With Henry Fonda, Linda Darnell, Victor Mature
USA

1946

97 mins
Production company Twentieth Century Fox
1882, Tombstone, Arizona. Town marshal Wyatt Earp pursues his brother's killer in the name of the law, aided by complex, tortured gunslinger Doc Holliday. Their uneasy alliance is complicated by the arrival of Clementine Carter, Doc's old flame from back east. If you like westerns, you'll love this. And if you don't like westerns – you'll love this. The gunfight at the OK Corral is expertly staged by one of the genre's greatest directors, John Ford. There is action, humour and nostalgia aplenty, alongside breathtaking vistas of America's frontier-land and noir-tinged lighting in the night-time bars. But it's the aching, bittersweet tone Ford lends the film that makes it so good – a poignant grace that imbues every frame and lingers in the mind long afterwards.
Patrick Russell
My Darling Clementine was scanned in 4K from the Museum of Modern Art's nitrate 35mm fine grain master and was restored in 4K at Cineric Inc. Audio was restored from the source element at Audio Mechanics.