The Mule
A naïve drug mule in police custody who's swallowed heroin pellets fights the urge to expel the evidence as mobsters and corrupt cops close in.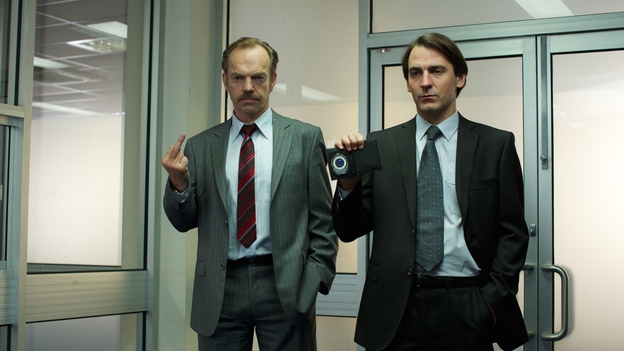 Open image gallery
Directors Angus Sampson, Tony Mahony
Producers Angus Sampson, Jane Liscombe
Screenwriter Leigh Whannell, Angus Sampson, Jamie Browne
With Hugo Weaving, Angus Sampson, Leigh Whannell, Ewen Leslie
Australia

2014

103 mins
Sales Seville International
You'll likely lose more than your appetite if you eat before, or even soon after, watching this jet-black Australian crime-comedy. Hapless drug mule Ray Jenkins (co-writer/director Sampson) swallows 20 condoms stuffed with Bangkok heroin, only to get caught at customs back home. The police can hold Ray for seven days without charge, so while local mobsters and corrupt cops close in, Ray must desperately try to prevent nature taking its course, otherwise the you-know-what, along with the evidence to convict, will literally hit the fan. Gross-out gags inevitably get incrementally – and excrementally – more stomach churning as time creeps on, but it's also balanced with surprising restraint and sensitivity. Blending a straight and often brutal thriller with a very clever comedy, Sampson, alongside classy veterans Weaving and Noble, pull off what Ray initially fails at: delivering dubious illicit highs and getting away with it. Gutsy stuff.
Leigh Singer