Mountains May Depart
Shan he gu ren
Jia Zhangke delivers another ambitious, astute and humane drama, spanning the early days of Chinese capitalism to a vision of 2025.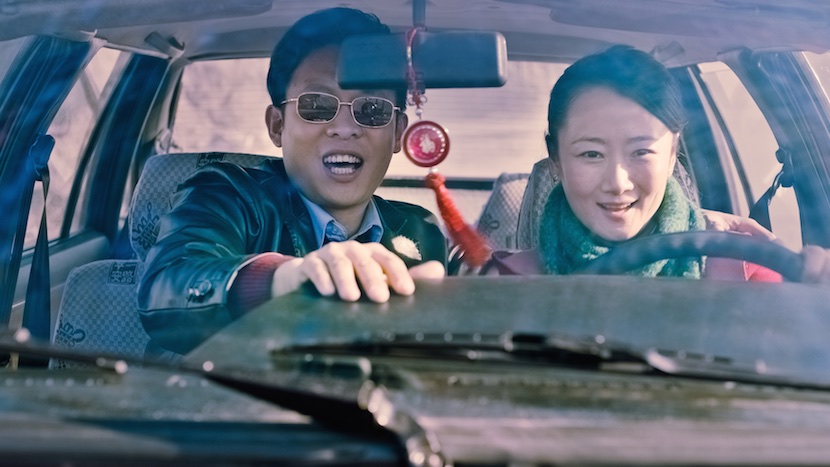 Director Jia Zhangke
Producers Ren Zhonglun, Jia Zhangke, Nathanaël Karmitz, Liu Shiyu, Shozo Ichiyam
Screenwriter Jia Zhangke
With Zhao Tao, Zhang Yi, Liang Jin Dong
China-Japan-France 2015
126 mins
UK distribution New Wave Films
Jia Zhangke delivers a picture every bit as ambitious, astute and humane as his previous films, covering three time periods in the life of a group of friends who become family. We open on the eve of the new Millennium and Chinese capitalism is burgeoning. Tao must choose a suitor between flashy Zhang, with his fancy motor and stoic worker Liangzi. The film then jumps forward, catching up with the characters 15 and 25 years later. As always, Jia is perceptive and analytical about how societal and economic forces affect lives and values, but the film avoids any schematic contrivance. From its audacious opening dance sequence to The Pet Shop Boys' Go West, to an imagined Australia in 2025 (the section marks Jia's first foray into English language), Mountains May Depart presents a sympathetic portrait of its characters. This is humanist cinema with a powerful political core.
Kate Taylor
See Jia Zhangke and Walter Salles Screen Talk
Image gallery