Mothers of the Revolution
Mothers of the Revolution
This rousing documentary revisits one of the longest protests in history: Greenham Common's peace camp, where thousands of women fought against nuclear proliferation.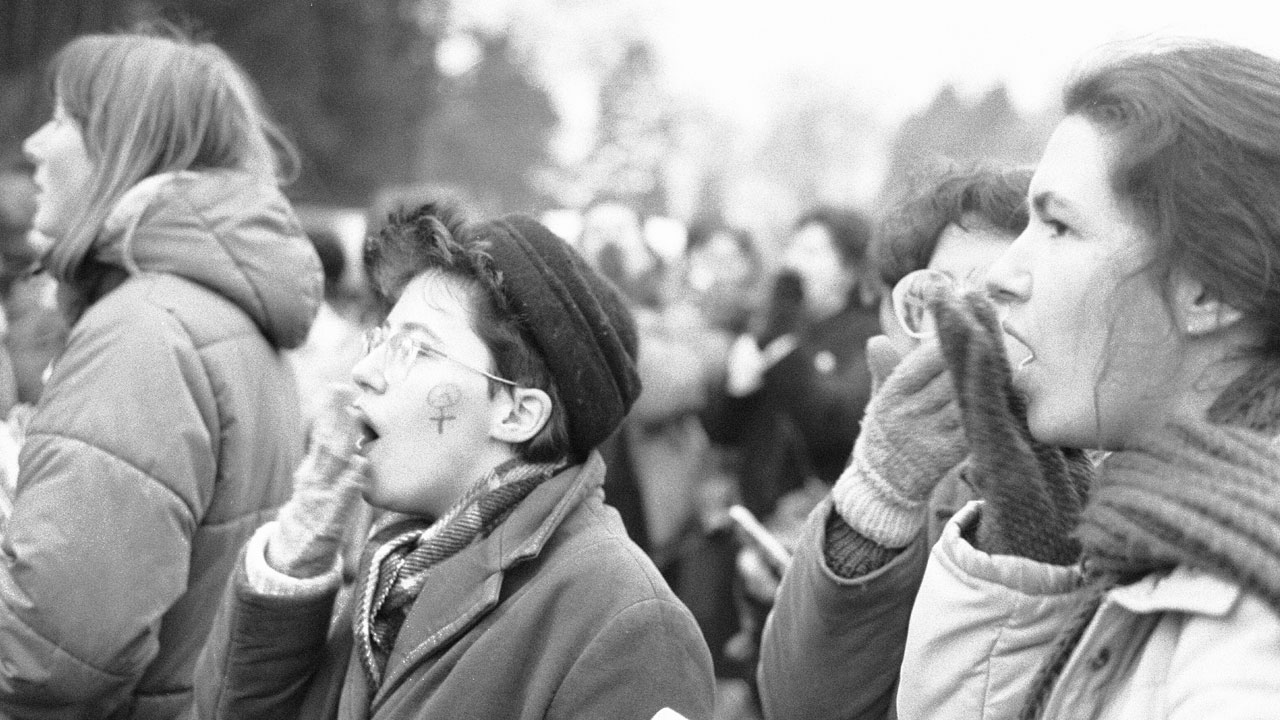 Director

Briar March

Producers

Matthew Metcalfe, Leela Menon

UK-New Zealand 2020. 102min

UK Distribution

Universal Pictures Content Group

Language

English
In 1981, thousands of women came together to oppose nuclear weapons being installed at an RAF base in Berkshire. It was the start of a series of protests that would last 19 years. Mothers of the Revolution recounts the incredible stories of ordinary women who stepped out of their daily lives to take part in a cause whose ramifications were seismic. Some became instrumental in international politics and others discovered a liberating way of living. Narrated by Glenda Jackson and skilfully directed by Briar March, the film deftly combines archive footage, contemporary interviews and dramatic re-enactments that evocatively bring the protagonists' stories to life. Unfolding like a thriller, Mothers of the Revolution is an inspiring testament to the courage of these remarkable women.
Laure Bonville