Moonlight
Based on the play 'In Moonlight Black Boys Look Blue', Moonlight follows Chiron as he finds his identity and sexuality in Miami in the 1980s.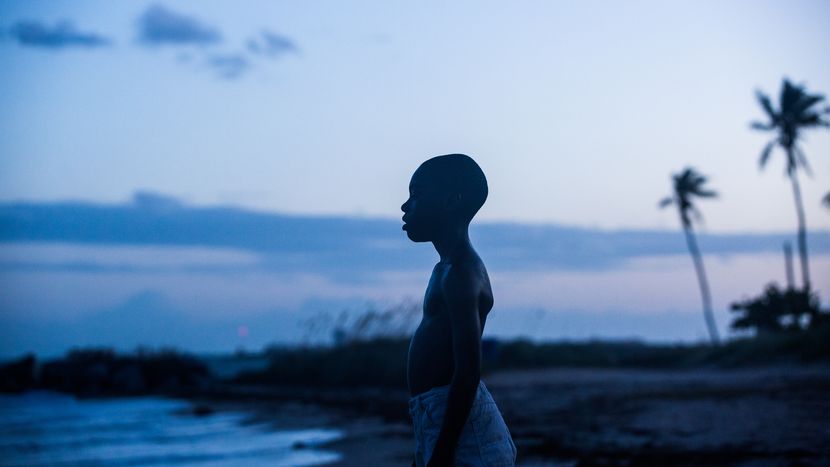 Dir-Scr Barry Jenkins
Prod Adele Romanski, Dede Gardner, Jeremy Kleiner
With Mahershala Ali, Naomie Harris, Trevante Rhodes
USA 2016
110min
Sales A24
These members of the filmmaking team are expected to attend the festival:
Mahershala Ali, Cast; Naomie Harris, Cast; André Holland, Cast; Barry Jenkins, Director; Tarell McCraney, Writer; Janelle Monáe, Cast; Trevante Rhodes, Cast
See the full list of visiting festival guests. Please note that we can't guarantee guest attendance at any particular screening.
Miami. The 1980s. Chiron is a reticent child, different from the other kids at school. There's something about the way he walks, the way he talks, that has others guessing before he does, in an environment where queerness is just not an option. Junkie Ma (a tightly-wound Naomie Harris) is no help in navigating these waters, so Chiron turns to local drug kingpin Juan (played with charismatic gravitas by Mahershala Ali), who offers the kind of leadership and emotional support that he so sorely needs. And Juan's relationship with his girlfriend (Janelle Monáe in an auspicious onscreen debut) offers the blueprint for an equal relationship. Based on the play In Moonlight Black Boys Look Blue by Tarell Alvin McCraney and journeying across three time periods, we witness key moments in the formation of Chiron's masculinity and how in turn, these moments come to define his sexuality. Barry Jenkins' debut feature Medicine For Melancholy (LFF2008) earned him many fans, including Steven Soderbergh and Brad Pitt, who is a producer here. Moonlight makes good on that film's promise, delivering a restrained yet intoxicating story with genuine emotional power. It's consistently surprising and brimming with formal invention, from camera movement to the richly evocative imagery. Grand in scope but intimate in execution, make Moonlight your discovery.
Kate Taylor
Read Sight & Sound's review of the film, by Simran Hans.
Image gallery