Moomins on the Riviera
The Moomins holiday on the Riviera and bring mayhem with them.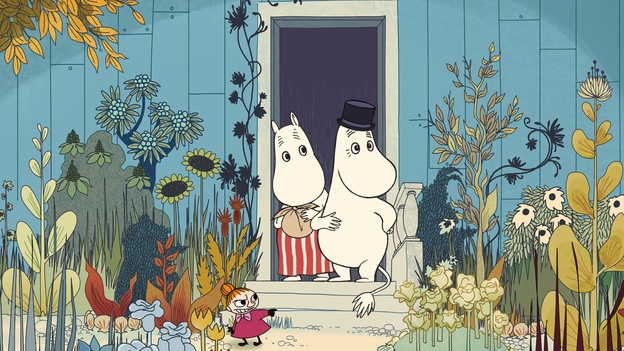 Open image gallery
Director Xavier Picard
Producer Hanna Hemilä
Screenwriters Hanna Hemilä, Leslie Stewart, Annina Enckell, Xavier Picard, Beata Harju
With the voice of Russell Tovey
Finland-France

2014

80 mins
Sales Indie Sales
Suitable for all ages
A sinking pirate ship circled by sharks and the arrival of Mymble and her sister Little My, after escaping their captors, momentarily disrupts the tranquil world of Moominvalley. Before long, the Moomin family decide that a trip to the Riviera is called for, in order to experience high society at first hand and recover from their high-sea shenanigans. A name change to 'De Moomin' secures them access to the best hotel in town, where Snorkmaiden finds herself instantly enchanted by the power of celebrity and Moominpappa is seduced by the lure of wealth and title. However, the rest of the family seem less impressed by this superficial world. Tove Jansson's much-loved characters have never looked better than they do in this glorious, hand-drawn animated tale that will appeal to even the youngest of audiences and is released in time to celebrate the 100th anniversary of Jansson's birth.
Justin Johnson