Dare Gala
Mommy
Canadian wunderkind Xavier Dolan impresses again with his latest award-winning exercise in stylistic and imaginative melodrama.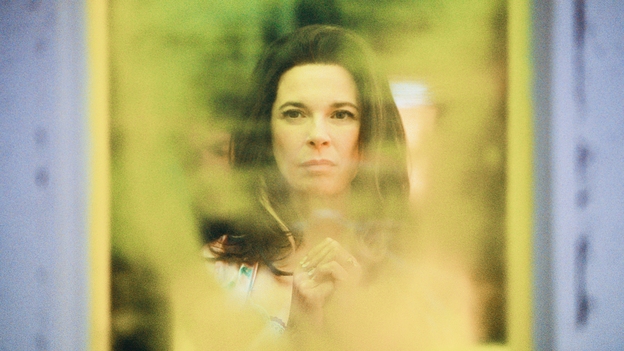 Open image gallery
Director Xavier Dolan
Producers Xavier Dolan, Nancy Grant
Screenwriter Xavier Dolan
With Anne Dorval, Antoine-Olivier Pilon, Suzanne Clément
Canada

2014

134 mins
UK distribution Metrodome Group Ltd
In his breakthrough film, I Killed My Mother, Xavier Dolan charted the fraught relationship between a rebellious adolescent and his long-suffering mother. Now with his fifth feature in as many years, the Canadian virtuoso comes full circle with another tale of tearaway teen versus matriarch, only this time it is the mother who proudly takes centre stage. Diane is a fun-loving single parent whose son Steve is an unruly troublemaker suffering from ADHD and attachment disorder. When Steve is expelled from his latest juvenile facility, Diane has to take him back into her home full time, forcing the sparring pair to re-establish a relationship and work out how to co-exist once more. As the duo make sense of each other, an introverted neighbour named Kyla enters their lives, with quietly profound consequences. Witnessing Dolan develop as a filmmaker over these past few years has been a rare thrill, and while Mommy further demonstrates a growing maturity impossible to deny, his youthful energy and seemingly limitless imagination are still evident. Shot in a striking 1:1 aspect ratio, which seems to frame each character within their own personal prison, and with knockout performances from its uniformly excellent cast, this is a work of bracing visual dexterity and bold emotional resonance.
Michael Blyth