Love Gala
Mirzya
A compelling Romeo and Juliet-like Indian story of childhood sweethearts whose obsessive love is rekindled just as the heroine is about to be married into royalty.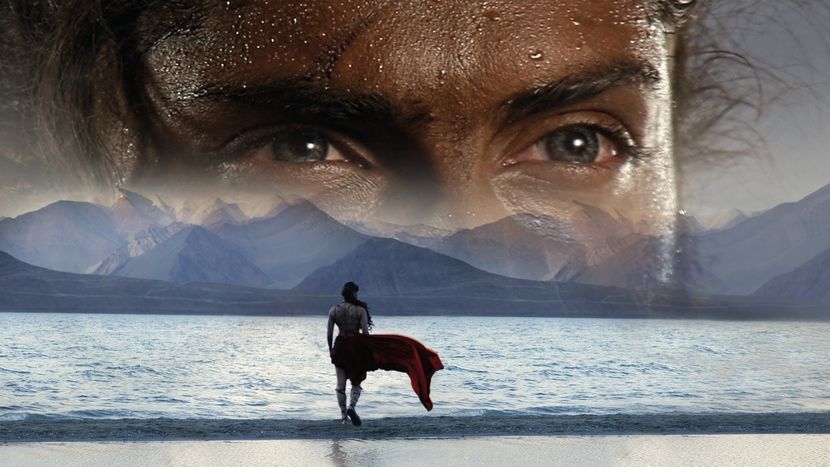 Dir Rakeysh Omprakash Mehra
Prod Rohit Khattar, Rakeysh Omprakash Mehra, PS Bharathi, Rajiv Tandon
Scr Gulzar
With Harshvardhan Kapoor, Saiyami Kher, Anuj Choudhry, Art Malik, Om Puri, Anjali Patil
India 2016
132min
Sales Cinestaan International Ltd
These members of the filmmaking team are expected to attend the festival:
Harshvardhan Kapoor, Lead Cast; Rohit Khattar, Producer; Saiyami Kher, Lead Cast; Art Malik, Cast; Rakeysh Omprakash Mehra, Director; Shyam Ps, Co-Producer; Rajiv Tandon, Producer
See the full list of visiting festival guests. Please note that we can't guarantee guest attendance at any particular screening.
Unfolding amongst magnificent palaces and against the vast desert backdrop of Rajasthan, Bollywood director Rakeysh Omprakash Mehra's (Rang De Basanti, Bhaag Milkha Bhaag) glorious epic is a richly-colourful drama evocative of the swooning romance of Romeo and Juliet. Penned by acclaimed poet, lyricist, screenwriter and director Gulzar, the film moves seamlessly between the story of mythical couple Mirza and Sahiban, and the modern world where two real-life lovers grapple with similar forces that seek to keep them apart. Classmates Adil and Soochi are inseparable sweethearts. When Soochi is beaten by a teacher Adil is unable to control himself and seeks a deadly retribution. As a result he is forced to flee, leaving Soochi heartbroken. Many years pass and Soochi, now stunningly beautiful, is being pressured by her police chief father to marry a dashing local Rajput prince, seemingly her perfect match. However, his insistence that she takes riding lessons leads to an encounter that will have devastating consequences on all their lives. With its accent on unbridled passions, belief in the notion of true love and a fantastic cast that includes Om Puri, Art Malik and newcomers Harshvardhan Kapoor and Saiyami Kher, Mirzya is breathtaking, sensual and a feast for all senses.
Cary Rajinder Sawhney
Image gallery