Mindhorn
A fading actor can redeem himself by reprising his 80s TV role as a sleuth with a robotic truth-telling eye, to catch a deranged killer.
  The screening at 14:30 Sunday 09 October is the world premiere.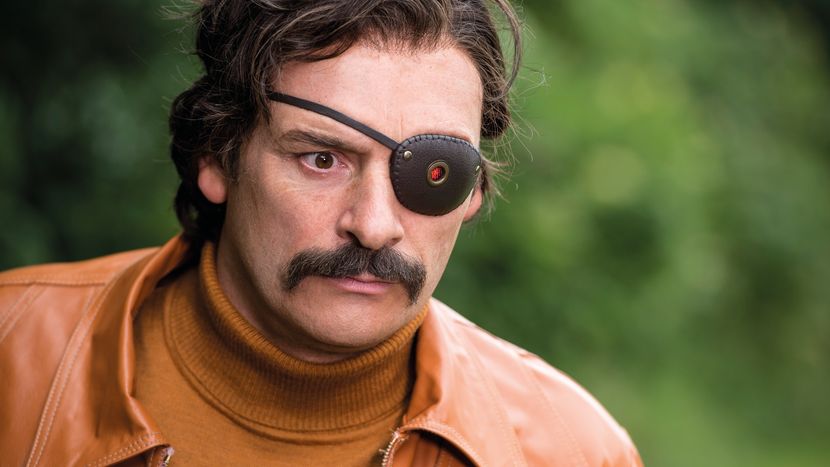 Dir Sean Foley
Prod Laura Hastings-Smith, Jack Arbuthnott
Scr Julian Barratt, Simon Farnaby
With Julian Barratt, Andrea Riseborough, Essie Davis, Russell Tovey, Simon Farnaby, Richard McCabe, David Schofield, Nicholas Farrell, Jessica Barden, Robin Morrissey, Harriet Walter, Simon Callow, Steve Coogan
UK 2016
89min
UK Distribution STUDIOCANAL
These members of the filmmaking team are expected to attend the festival:
Jack Arbuthnott, Producer; Julian Barratt, Screenwriter/Cast; Essie Davis, Cast; Simon Farnaby, Screenwriter; Sean Foley, Director; Laura Hastings-Smith, Producer; Robin Morrissey, Cast; Russell Tovey, Cast
See the full list of visiting festival guests. Please note that we can't guarantee guest attendance at any particular screening.
Washed-up Richard Thorncroft peaked with hit 1980s detective show Mindhorn, playing the titular Isle of Man sleuth with a robotic eye that allowed him to literally "see the truth". Decades later, when a deranged Manx criminal demands Mindhorn as his nemesis, Thorncroft returns to the scene of his greatest triumphs for one last chance to reignite his glory days, professional credibility and even romance with former co-star/paramour Patricia Deville. The Mighty Boosh's Julian Barratt and co-writer Simon Farnaby's joyously off-the-wall creation follows in the grand tradition of pompous, spectacularly oblivious yet vulnerable British losers, from Alan Partridge to David Brent. It's also a loving send-up of vintage home-grown detective shows and much more, with terrific support from Farnaby, Steve Coogan and perennial location stand-in The Isle of Man playing itself to cheeky perfection. See the truth: Mindhorn is quite conceivably the next great British cult movie comedy.
Leigh Singer