Metamorphoses
Métamorphoses
French director Christophe Honoré brings Ovid's Metamorphoses to life in a boldly inventive modern-day version.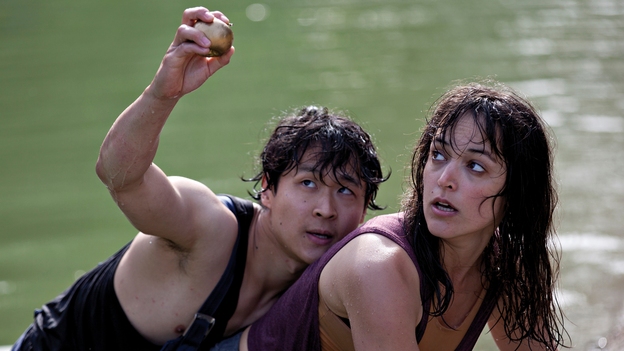 Open image gallery
Director Christophe Honoré
Producer Philippe Martin
Screenwriter Christophe Honoré
With Amira Akili, Sébastien Hirel, Damien Chapelle
France

2014

102 mins
Sales MK2
One of France's most unpredictable writer-directors, Christophe Honoré (Dans Paris, Love Songs) offers an audacious, erotically upfront re-reading of Ovid's Metamorphoses, enacted by a fearless cast of (largely unknown) young actors in contemporary French settings. Kicking off with a startling take on the story of Diana and Actaeon, Honoré's film follows the wanderings of Europa (Akili), a high-school student who encounters a marauding truck driver – none other than Jupiter (Hirel), father of the gods. Streams of stories within stories bring the old transformation myths a modern-day slant – Narcissus as an arrogant teenage heart-throb, Orpheus as a charismatic housing-estate preacher – and add a multi-racial, polysexual perspective, teasing out the perversity, violence and rapture of classical legend. You may detect shades of Borowczyk, Pasolini, Rohmer and Derek Jarman's Sebastiane, but this savage, rhapsodic, moving film is something entirely its own. A fabulous soundtrack completes the wayward beauty.
Jonathan Romney