Meditations from our Lady of the Angels
Restorations of the Los Angeles Avant-Garde from the Academy Film Archive
Preservationist Mark Toscano will present a specially-curated selection of restored Los Angeles artists' films from the Academy Film Archive.
The diversity of this programme – comprising animation, conceptual and performative pieces, diaristic work, abstraction, and more – has a deliberate purpose: there is no single, quintessential Los Angeles artists' film style, form, or tendency.
Mark Toscano
Invocation
Director Amy Halpern
USA

1982

16mm Colour 24fps
Silent
2 mins
Academy Preservation world premiere. Gesturing hands emerge from the darkness, readying us for the cinematic experience.
Projection Instructions
Director Morgan Fisher
USA

1976

16mm B/W
Sound
4 mins
Regrettably, the labour of projectionists is usually only considered by the audience when they 'screw up'. This film offers an alternative opportunity.
Venusville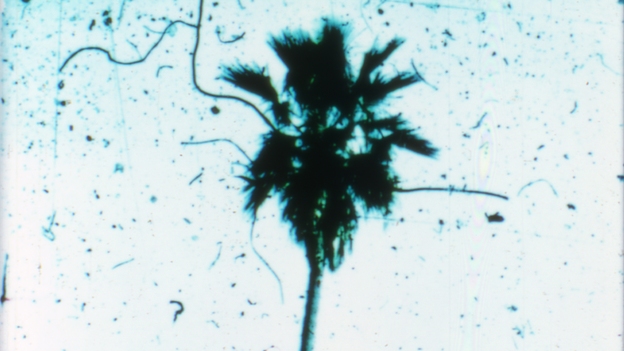 Directors Fred Worden, Chris Langdon
USA

1973

16mm Colou
Sound
10 mins
No montage, no human subjects, minimal visual content, and the artists basically pissing on the fourth wall by calling attention in every way possible to the artifice of what they're doing.
Aether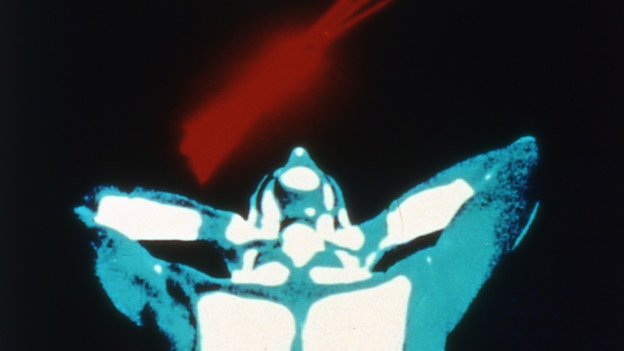 Director Daina Krumins
USA

1972

16mm Colour
Sound
5 mins
A sci-fi/occult/psychedelic performance film set to an original soundtrack by Rhys Chatham.
Our Lady of the Angels Part 1: Entrance Entrance
Director Chris Regan
USA

1976

16mm B/W
Sound
15 mins
Academy Preservation world premiere. The inevitable subjectivity and diaristic potential of landscape is foregrounded in this semi-structuralist work of weird poetic beauty.
Squirt Gun/Step Print
Director Pat O'Neill
USA

1998

35mm 1.37 Colour
Silent
3 mins
A squirt gun filled with developer was used to create the images, whereas a step printer was used to give them an articulate temporal form.
Coreopsis
Director Pat O'Neill
USA

1998

35mm 1.37 Colour 24fps
Silent
6 mins
Academy Preservation world premiere. Automatic drawings were executed by scratching on celluloid, which was then printed with a pre-determined rhythmic structure to suggest a sort of trembling vitality/decay.
Hand Held Day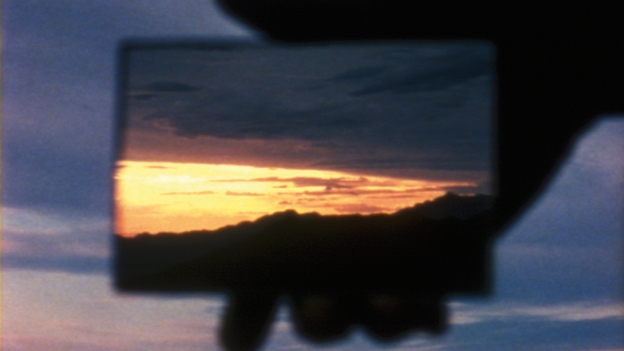 Director Gary Beydler
USA

1975

16mm Colour 24fps
Silent
6 mins
An entire Arizona day in six minutes of Kodachrome, breathtakingly contained in a small mirror held in the filmmaker's hand.
Permutations
Director John Whitney
USA

1968

16mm Colour
Sound
8 mins
Academy Preservation world premiere. An utterly formative computer animation classic, Permutations is an early apotheosis of John Whitney's deep- and far-reaching ideas about image, motion, and the complementarity of music and visual art.
Kristallnacht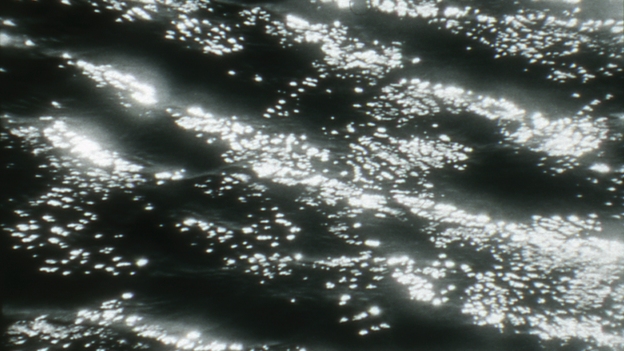 Open image gallery
Director Chick Strand
USA

1979

16mm B/W
Sound
7 mins
A bewitching, mysterious work of enveloping beauty, the film's ominous title and a dedication to Anne Frank deeply inform our reading of its haunting subtext. Preserved by Pacific Film Archive and Academy Film Archive with support from the National Film Preservation Foundation.
I Don't Know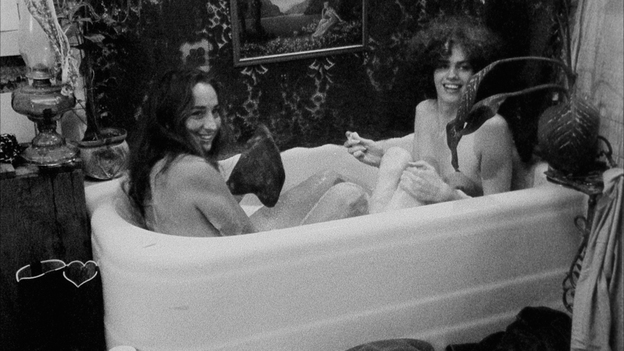 Director Penelope Spheeris
USA

1970

16mm B/W
Sound
20 mins
Academy Preservation world premiere. A truly major work, I Don't Know observes the relationship between a lesbian and a transgender man who prefers to be identified somewhere in between male and female, in an expression of personal ambiguity suggested by the film's title. This nonfiction film – an unusual, partly staged work of semi-verité – is the first of Spheeris's films to fully embrace what would become her characteristic documentary style: probing, intimate, uncompromising.
Presented in partnership with