The Meaning of Love
Short films that explore a range of expressions of 'love' in some very different situations.
Simon Young
Bear Story
Historia de un oso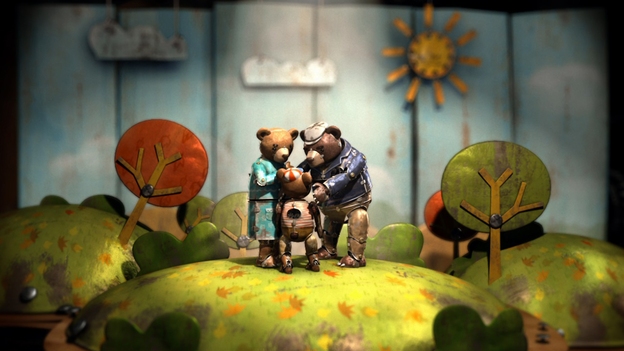 Open image gallery
Director Gabriel Osorio
Chile

2014

10 mins
An old bear goes out every day to a busy street corner. He recounts his life story through a tin puppet theatre, which he constructed.
The Bigger Picture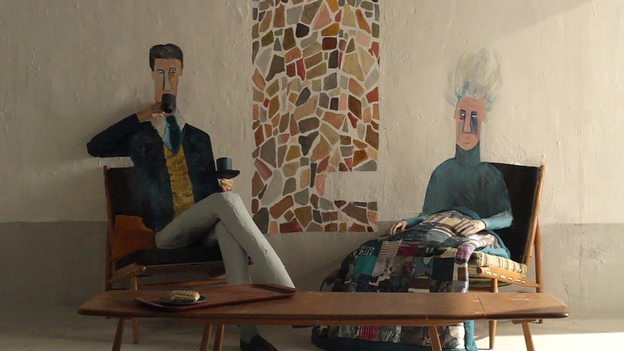 Open image gallery
Director Daisy Jacobs
UK

2014

8 mins
A stark and darkly humorous tale of caring for an elderly relative using two-metre-high painted characters in full-size sets.
Catching a Lion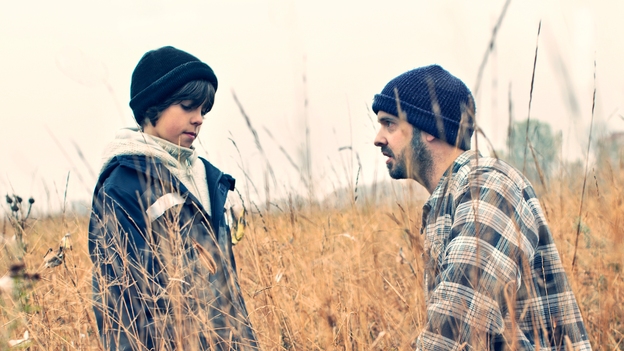 Open image gallery
Director Vladimir Kanic
Canada-Croatia

2013

7 mins
Father and son have to catch a lion in order to save themselves from the approaching war. Inspired by true events.
Emotional Fusebox

Open image gallery
Director Rachel Tunnard
UK

2014

15 mins
Anna (Jodie Whittaker) lives a hermit's life in her Mum's garden shed. She wants to stay there but her Mum has other plans.
For Spacious Sky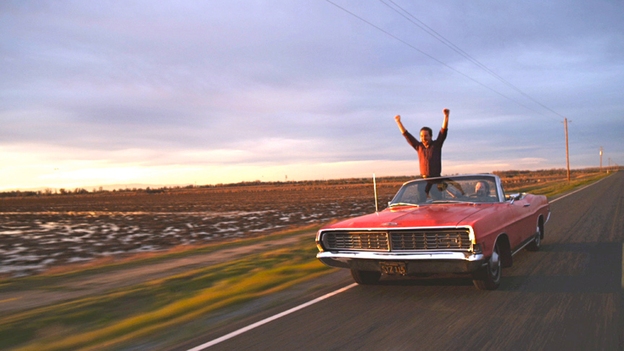 Director Coy Middlebrook
USA

2014

22 mins
Inspired by actual events, three lost brothers find their way back to each other – one from hate, one from addiction and one from discrimination.
Kakara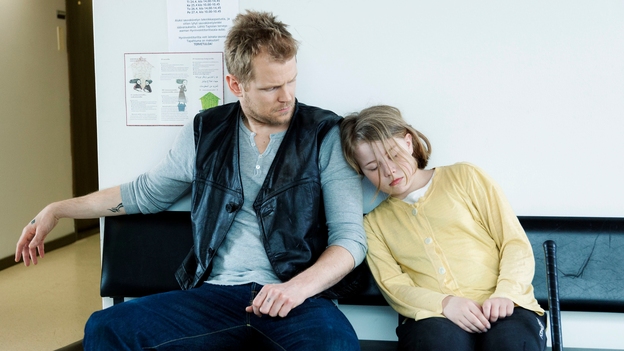 Open image gallery
Director Kimmo Yläkäs
Finland

2013

13 mins
An aggressive, unpleasant man frightens away the patients in the hospital waiting area except for a young girl who finds his prickly, annoying nature amusing.
The Kármán Line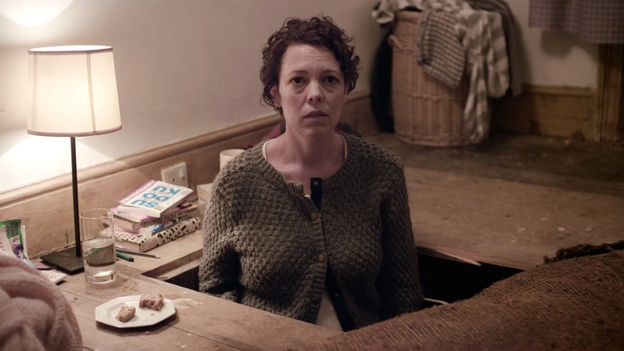 Open image gallery
Director Oscar Sharp
UK

2014

24 mins
A mother (Olivia Colman) contracts a rare condition that sees her lift off the ground at a slow but increasing rate as her family struggle to cope.
Total running time 97 mins