Margarita, With a Straw
This compelling drama from India charts the struggles and sense of freedom experienced by a Delhi teenager with cerebral palsy when she wins a scholarship to NY.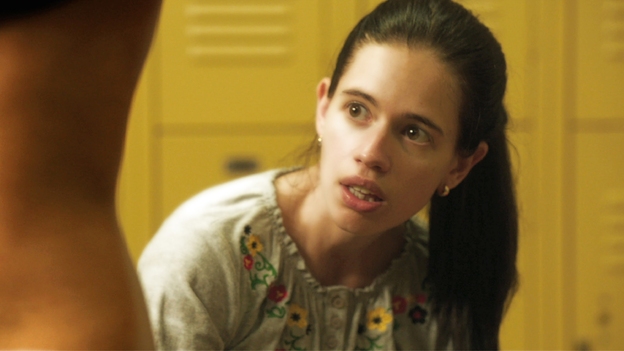 Director-Producer-Screenwriter Shonali Bose
Co Director-Producer-Screenwriter Nilesh Maniyar
Producers: Ishan Talkies and Viacom18 Motion Pictures
Co Producers: Jakhotia Group and ADAPT
With Kalki Koechlin, Revathy, Sayani Gupta, William Moseley
India 2014

2014

100 mins
Sales Wide
Actor Kalki Koechlin delivers a compelling performance in this funky, stereotype-busting coming-of-age tale of a Punjabi teenage girl with cerebral palsy, based on a true story. In spite of her disability, Laila is a high achiever at her high school in Delhi, but struggles with people either ignoring her or making tokenistic efforts to highlight her disability. She seeks solace in her best male buddy and her ever vigilant mum. Winning a scholarship to study in New York, Laila is excited to break for the border. As her carer mum heads back to Delhi, confident Laila starts to grow emotionally and explore this new world and its liberal sexualities. She accidentally joins in a NY street demonstration where she meets and soon falls for a young Pakistani, but love and discovering one's own true identity is a road hard won and returning to India her emotional ties – new and old – are put to a bitter test.
Cary Rajinder Sawhney