Marc Quinn – Making Waves
Artist Marc Quinn's life is captured in all its many guises in this fascinating fly-on-the-wall documentary.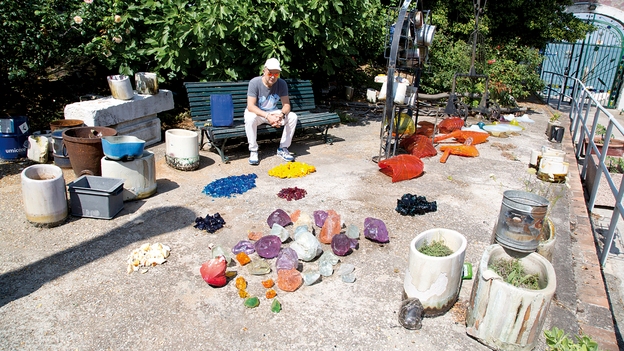 Open image gallery
Director Gerry Fox
Producer Gerry Fox
UK

2014

80 mins
Production company Foxy Films
Recording one year in the life of artist Marc Quinn, this energetic documentary delves into the nature of creativity. Given unprecedented insight into an artistic practice that zips around the globe, from new work in New York and a reworking of the Alison Lapper sculpture in Venice to a display at the Chelsea Flower show and many other stops along the way, Gerry Fox has an obvious rapport with his subject. This intimacy, coupled with an on-the-fly filmmaking style, enable us to be present for the genesis of ideas that will later become artworks, as well as personal epiphanies such as Quinn's spontaneous conversion to veganism. The film also has a keen eye for the absurdities of the art world, which Quinn treats with a zen parity, whether it's hanging with Lionel Richie, casting for models in a tattoo convention or meeting the Queen.
Kate Taylor