Home > Making the most of LFF
Making the most of LFF
Our top tips for this year's Festival.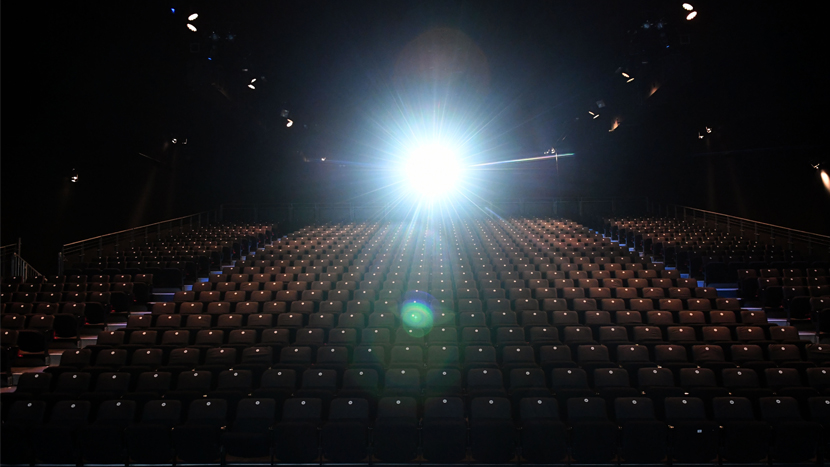 Embankment Garden Cinema returns
We're thrilled to announce the return of our beautiful temporary venue Embankment Garden Cinema for the third year running.
Nestled in the tranquil surroundings of Victoria Embankment Gardens, the cinema includes state-of-the-art Christie Digital 4K projection and Dolby® 7.1 surround sound.
We get handed over the park keys on 27 September which is when we begin the build of the 806-seat cinema. In just 12 days, we'll transform the grounds into the home for our stunning state-of-the-art projection (with a 16-metre-wide screen), all in time for rehearsals before the festival kicks off. And to make things even better, we're pleased to announce the addition of a fully licensed bar, in partnership with Benugo, serving a selection of delicious food and drinks 10:30 - 22:30 daily.
Ticket collection and purchases for all festival screenings are available at the venue box office. Find out more.
For a sneak preview of the build, check out our time-lapse!
 
Practical tips
Now that the full Festival line-up has been revealed, we encourage you to start browsing the programme on our website or in the brochure. You can also check out a handy calendar we've put together!
Tickets go on sale simultaneously across online, phone and in person. Find out more!
What can you expect at the Festival screenings? In addition to the chance to enjoy the world's best new films, you won't escape sightings of red carpets at many of the Festival events. We are thrilled to also welcome cast and crew for introductions and Q&As at majority of the screenings.
We recommend you sign up or check your online account before booking opens, to make sure you're all set.
The Festival takes place at cinemas across London (with some even UK-wide), so do allow enough travel time to make your screenings on time. Find directions and access info.
While we don't discourage sartorial efforts, there is no official dress code for the Festival.
All the films in the Festival are UK premieres, and for some of them it may be your only chance to see them on the big screen.
For more tips and info, check out our FAQ.
 
Opening Night and Closing Night Galas
This year we are delighted to be hosting the Opening Night Gala and the Closing Night Gala across two venues, Cineworld Leicester Square and our purpose built state-of-the-art cinema Embankment Garden Cinema.
There will be an extended intro at both venues, with directors and members of the cast expected to attend. Opening and Closing Night Gala tickets to Embankment Garden Cinema are available for BFI Patrons to purchase and subject to a BFI Champion and BFI Member ballot. Opening Night tickets to Cineworld are not available to buy.
Unsold tickets to the Embankment Garden Cinema screening will be released for general sale on Thu 27 Sep. For more details on tickets and how to buy them, visit our tickets page.
 
Get the latest #LFF news and announcements
Don't forget to follow us on Facebook, Instagram, Twitter and YouTube for the latest announcement, exclusive interviews and #LFF coverage!
To receive Festival email updates, sign up now.
 
LFF awards
The BFI London Film Festival awards showcase the extraordinary creative achievements of both British and international filmmakers. This year, we're thrilled to welcome as Jury President the Oscar-nominted director Lenny Abrahamson.
The 62nd LFF also marks the first time we're unveiling the winners of the BFI London Film Festival awards at simultaneous public screenings taking place at Vue West End on Saturday 20 October. 
Find out more how you can get involved! Join the conversation #MyLFFAwards.
 
Anti-piracy policy
Cameras are not permitted in Festival screenings. Recording sound, taking pictures or filming during the screening is illegal and any person caught in the act of filming will be immediately expelled.
 
Filming and audio recording
Many Festival events are filmed/audio-recorded. By entering Festival venues, you are consenting to such filming/audio recording and its subsequent use by the BFI and trusted third parties. Please contact the venue manager if you have any concerns.