Magnus
Young chess superstar Magnus Carlsen will defend his World Championship title in November 2016. This thrilling documentary charts the path to glory of this unique prodigy.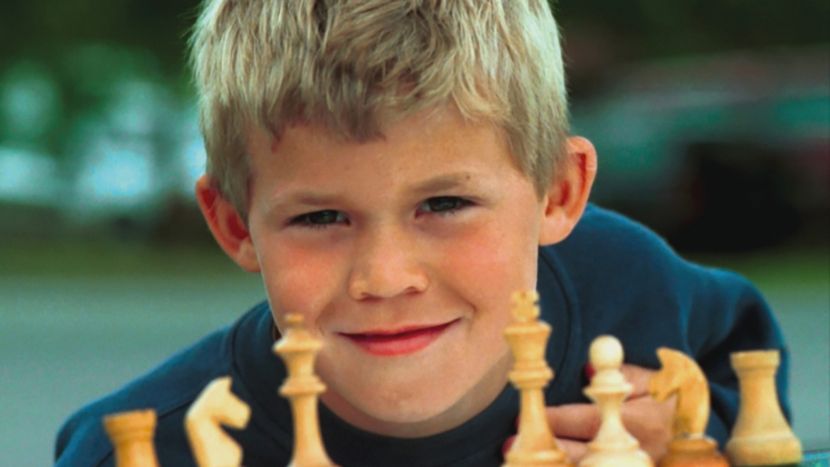 Dir Benjamin Ree
Prod Sigurd Mikal Karoliussen
Scr Linn-Jeanethe Kyed, Benjamin Ree
With Magnus Carlsen, Garry Kasparov, Viswanathan Anand
Norway 2016
75min
UK Distribution Arrow Films
These members of the filmmaking team are expected to attend the festival:
Øyvind Asbjørnsen, Executive Producer; Benjamin Ree, Director
See the full list of visiting festival guests. Please note that we can't guarantee guest attendance at any particular screening.
Current World Chess Champion Magnus Carlsen is heralded the 'Mozart of chess'. There is no doubting his prodigious talent. At 19, he became the youngest player to be ranked Number One. He clinched the World Championship title in 2013 just days before his 23rd birthday. His approach to the game is both creative and intuitive and this inspirational documentary charts Carlsen's path from introverted jigsaw-and-Lego-obsessed young geek to the confident and victorious young man he is today. (With Matt Damon-like good looks to boot!) Drawing on a wealth of family home movies and ten years spent shadowing Carlsen, director Benjamin Ree crafts an incredibly rich film. Tense match footage sequences are coupled with innovative visual interpretations of Carlsen's moves and game plans. It is also a gently moving film, where natural talent and tenacity are developed by the love and support of Carlsen's unique family.
Sarah Lutton