Love and Peace
Punk rock, talking turtles and underground sewer communities – it must be Sion Sono time!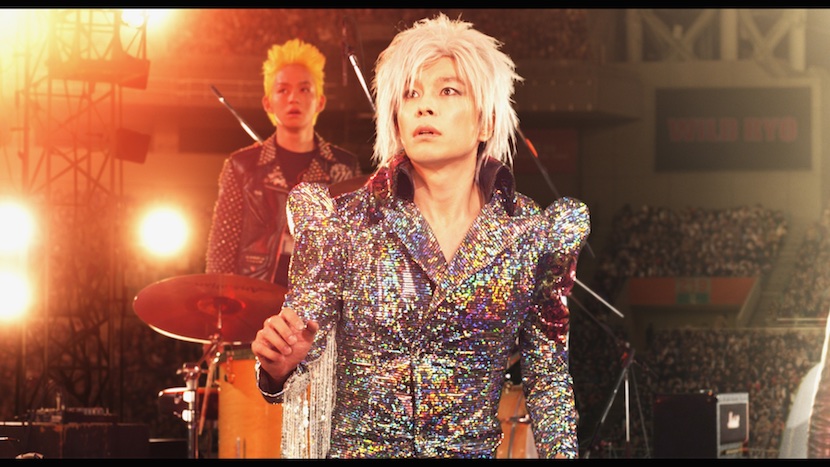 Director Sion Sono
Screenwriter Sion Sono
With Hiroki Hasegawa, Kumiko Asô, Toshiyuki Nishida
Japan 2015
117 mins
UK distribution Third Window Films
In 2013, he brought us renegade film terrorists. In 2014, it was a Yakuza hip-hop musical. Now, for the third year running, the perennially unpredictable Sion Sono returns to the LFF with a tale of punk rock and talking turtles. Naturally. For shy and awkward Ryoichi, dreams of musical superstardom have long since faded and he's resigned himself to a lifetime of unrewarding office work for a company that barely acknowledges his existence. But when he randomly buys a pet turtle named Pikadon, a series of events are put into place that not only give Ryoichi the chance to fulfil his rock and roll fantasies, they might just bring about the end of the world. With more imagination in the first ten minutes than most films can boast in their entire running time, Love and Peace is pure Sono: a bonkers and uproarious one-of-a-kind that simply has to be seen to be believed.
Michael Blyth
Image gallery