Films in Love
Sweet, passionate, tough – love is a complex and many splendoured thing.
Let's celebrate the many forms of love – between childhood friends in Truman, ex-partners in The Valley of Love, a single mother and her son in James White, same-sex parents in Gayby Baby and a quartet of young women with a blood tie in Our Little Sister. Jacques Audiard's Palme d'Or-winner Dheepan has a makeshift family trying to cement their bonds, while the real one in Svetla Tsotsorkova's Thirst is tested to breaking point by dehydration. Meanwhile, decisions must be made in Viaje and The Romantic Exiles, which question the permanence of amorous bliss. Is love fleeting or does it last forever?
Tim Robey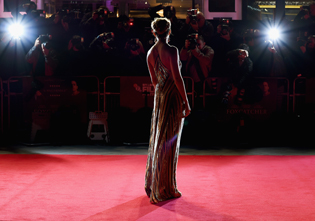 BFI Membership
Enjoy priority booking for the BFI London Film Festival, and a world of benefits year round.