The Lost Aviator
The true-life story of pioneering aviator Bill Lancaster, whose heady career in the 1920s ended with a controversial murder trial.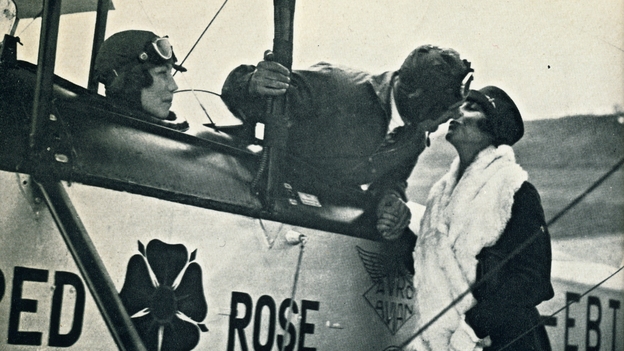 Open image gallery
Director Andrew Lancaster
Producers Noni Couell, Andrew Lancaster
Screenwriter Andrew Lancaster
With Andrew Lancaster, Ewen Leslie, Yael Stone
Australia

2014

90 mins
Production company Porchlight Films
Sales Escapade Media
In this entertaining documentary, Andrew Lancaster tells the colourful life story of Bill Lancaster, a pioneering aviator who fell in love with his female co-pilot Chubbie Miller during their record-attempting 1927 joint effort to fly from the UK to Australia. The journey turned them into celebrities of the day, but when their funds dried up in Miami a few years later the relationship soured, taking a tragic turn when Bill was charged with the murder of Haden Clarke, an American writer with whom Chubbie had become involved. In an adroit blend of archive, interviews and reconstruction, Lancaster explores the murky details surrounding the subsequent trial. What makes the film especially fascinating is the director's uniquely personal connection to his subject: he is Bill's great nephew and he stirs up all kinds of family sensitivities in making the film. An engaging documentary that revolves around a question with wide resonance: how much can we truly know of our forbears?
Edward Lawrenson