The Little Death
A group of suburban Sydney couples explore their taboo sexual predilections, causing havoc with their various relationships.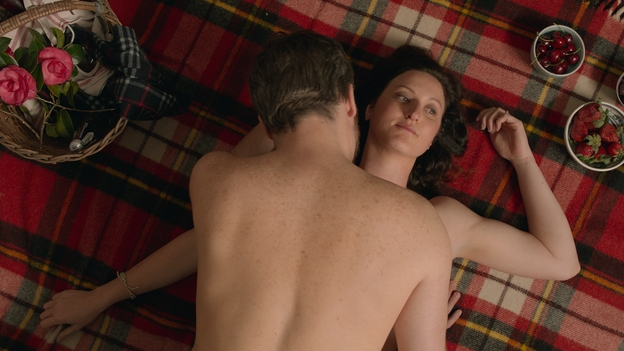 Open image gallery
Director Josh Lawson
Producers Jamie Hilton, Michael Petroni, Matt Reeder
Screenwriter Josh Lawson
With Josh Lawson, Bojana Novakovic, Damon Herriman
Australia

2014

96 mins
Sales LevelK
Secret sexual turn-ons: role-play; a partner who's asleep; a partner in tears from emotional distress; even a – whisper it – rape fantasy. Such are the unconventional fetishes that come to light among a group of suburban Sydney couples in this whip-smart (though whip-free) sex-comedy. The above premises inevitably flirt with, and for some will clearly cross, acceptable boundaries. But a checklist of taboos conveys little of how writer-director Josh Lawson and his very game fellow actors combine this combustible material with such a warm, good-natured vibe. It's provocative yet somehow innocent, without neutering the consequences of the more risqué desires – quite some feat. Add a hilarious late sequence set at a video-relay service between a partially deaf operator and her deaf client, who asks her to phone and then 'translate' his conversation with a sex chat line. The Little Death pulses with thrilling, comic vitality.
Leigh Singer