Love Gala
A Little Chaos
Kate Winslet plays a landscape gardener employed by King Louis XIV to transform the gardens at Versailles.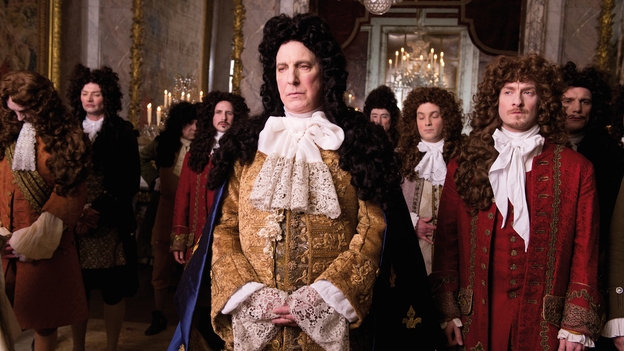 Open image gallery
Director Alan Rickman
Producers Gail Egan, Andrea Calderwood, Bertrand Faivre
Screenwriters Alison Deegan, Alan Rickman, Jeremy Brock
With Alan Rickman, Kate Winslet, Matthias Schoenaerts, Stanley Tucci, Helen McCrory
UK

2014

116 mins
UK distribution Lionsgate UK
A landscape gardener with instinct and flair, Sabine De Barra (Kate Winslet) is the breath of fresh air that the stuffy geometry of Versailles needs. Brought in by strict garden chief André Le Nôtre (Matthias Schoenaerts), a man who prizes order above all, she is soon charming all she meets and innovating with fresh approaches to shrubbery. But there is intrigue at the Court of King Louis XIV, a vipers nest of gossip and skullduggery, where Helen McCrory gives a delicious turn as a woman with a grudge. For his sophomore feature Alan Rickman has fashioned a spritely period romp, demonstrating a confident feel for the material – an original script from first-time screenwriter Alison Deegan. There is much pleasure taken in the wit and flow of royal society; Rickman himself plays King Louis XIV with a dry bemusement that will delight fans, while Stanley Tucci is in fine flamboyant form. But the film's greatest strength lies in its emphasis on women and their relationships, with a sublime performance from Winslet that invests immense emotional grit into Sabine, a woman struggling with her own personal demons. As André becomes aware of her charms, so too will audiences, making A Little Chaos a treat for green-fingered romantics. Let them greet Kate!
Kate Taylor